Ariya E-Youth Club
---
Board the Friendship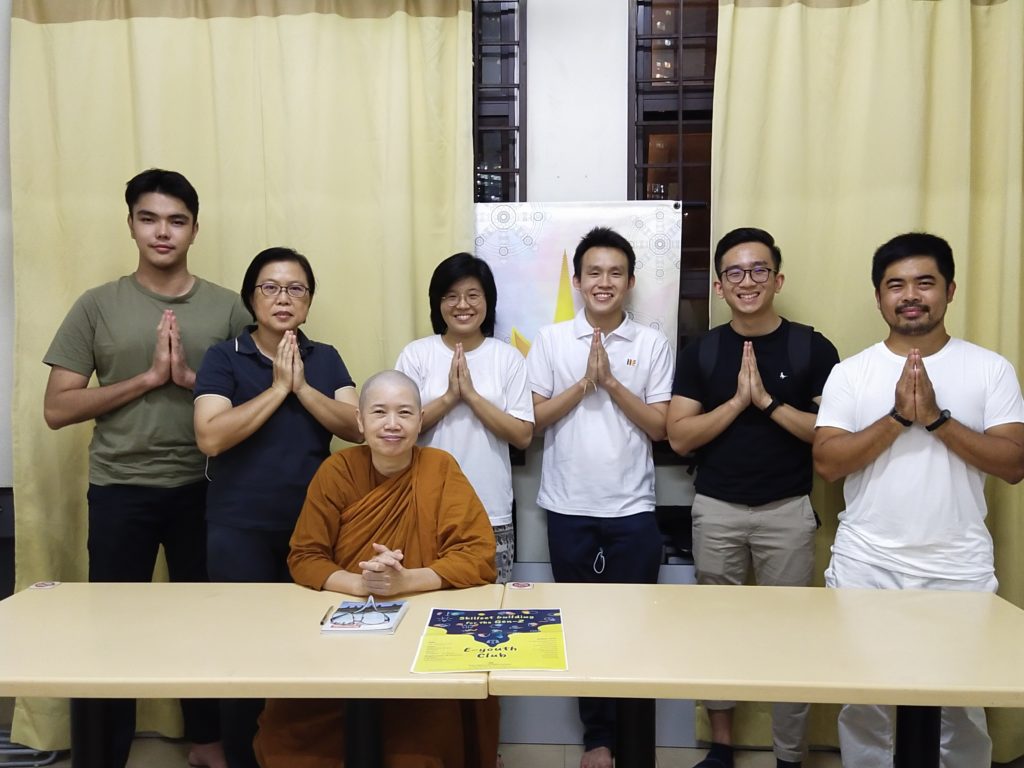 The Ariya E-Youth Club is an integral part of the Ariya Vihara's community.  The primary goal of the club is to encourage teens and youth participation in Dhamma related events, whilst also providing a positive platform for building meaningful friendships and skillsets. Indeed the whole of our noble life is good friendship, companionship and comradeship.
Our committee consists of members above the age of 18 and the target audiences are members between the age of 12-18.  We aim to organise events, which are educational and stimulating. At present time, our primary activity is the biweekly virtual meet up, also known as the "Ariya Table Talk".
We consistently meet up virtually on the 2nd and 4th Sunday of every month, from 930 am-1130 am.
The session is usually led by one of our committee members or a senior member of the Ariya Vihara group. The leader will introduce and then prompt our participants (i.e., Youths) to discuss the topic of the day (i.e., dhamma related topics). The aim of the leader is to provide facts and allow our participants to discuss and come to their own conclusion of a topic that is relevant to their life.  This is meant to be a stimulating yet fun discussion to enrich their purpose and their skills in life with the support of their Dhamma inspired friends.
In the future, we hope to convert the current virtual meet into a hybrid format (physical and virtual), as we believe a physical meet provides a more meaningful impact.  We also hope to organise more dynamic leisure activities, such as camps, hikes, performances, volunteering, and visits to Dhamma centers.