Ariya SEED
---
Ariya Seed Workshop
On February 18th, 2023, Ariya hosted a workshop for SEED students, aimed at enhancing their self-confidence, patience, creativity, and self-independence.
The workshop took place from 9:00 am to 5:30 pm at Ariya Vihara and was facilitated by Sis. Vivian, Sis. Pui Se, Sis. Ramsi, and Bro. Chong.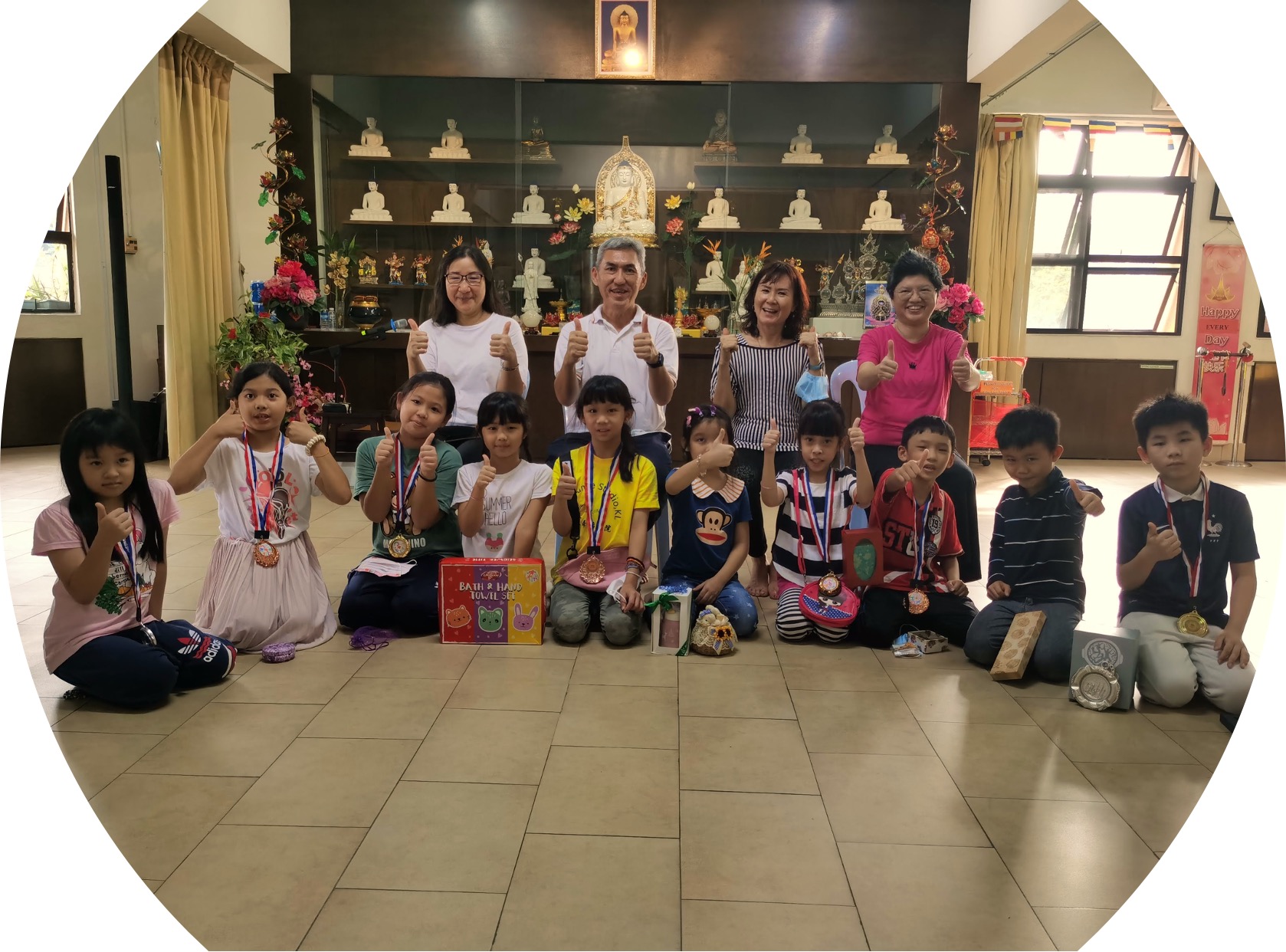 The day's activities included a range of programs such as Healthy Food and Healthy Mind,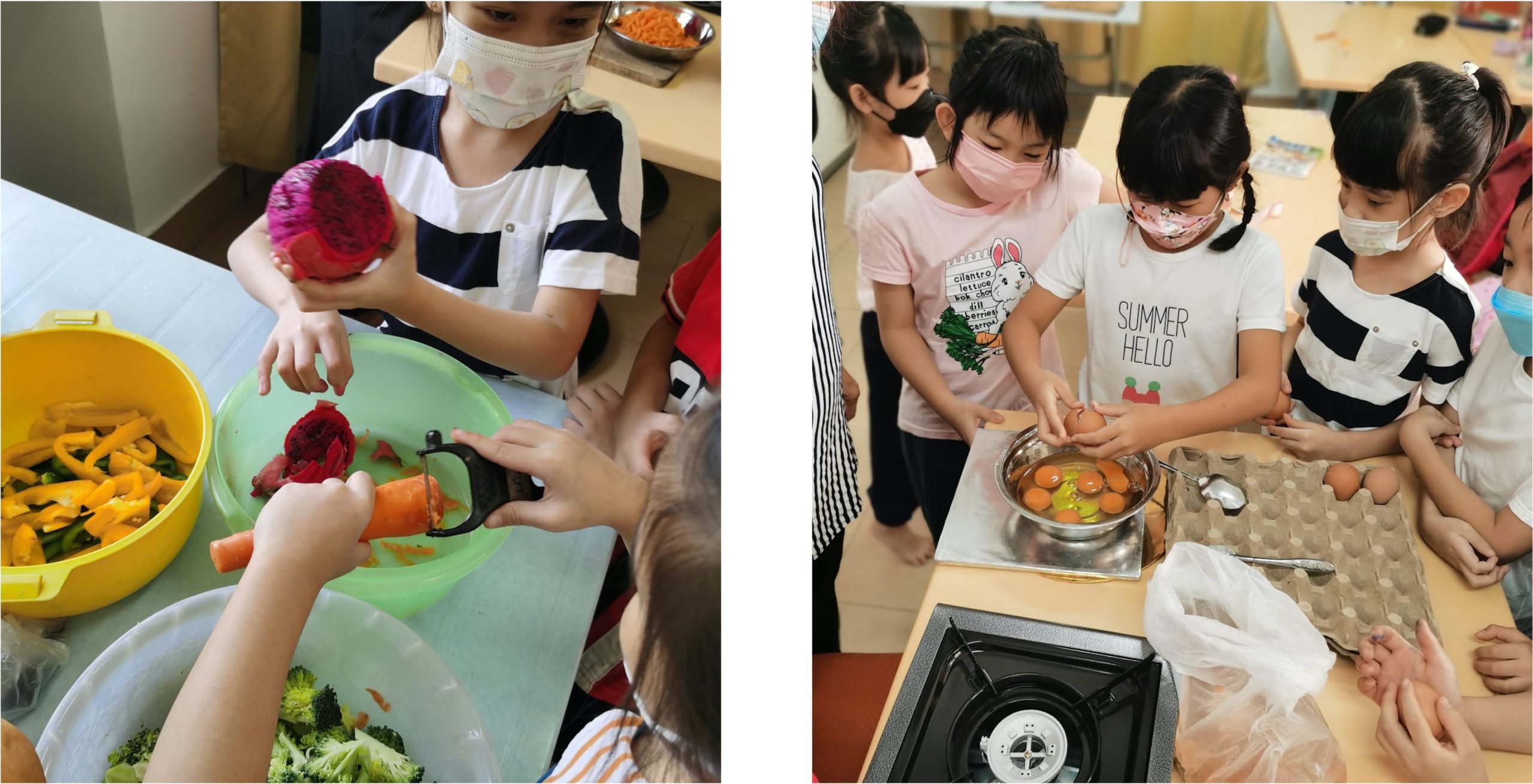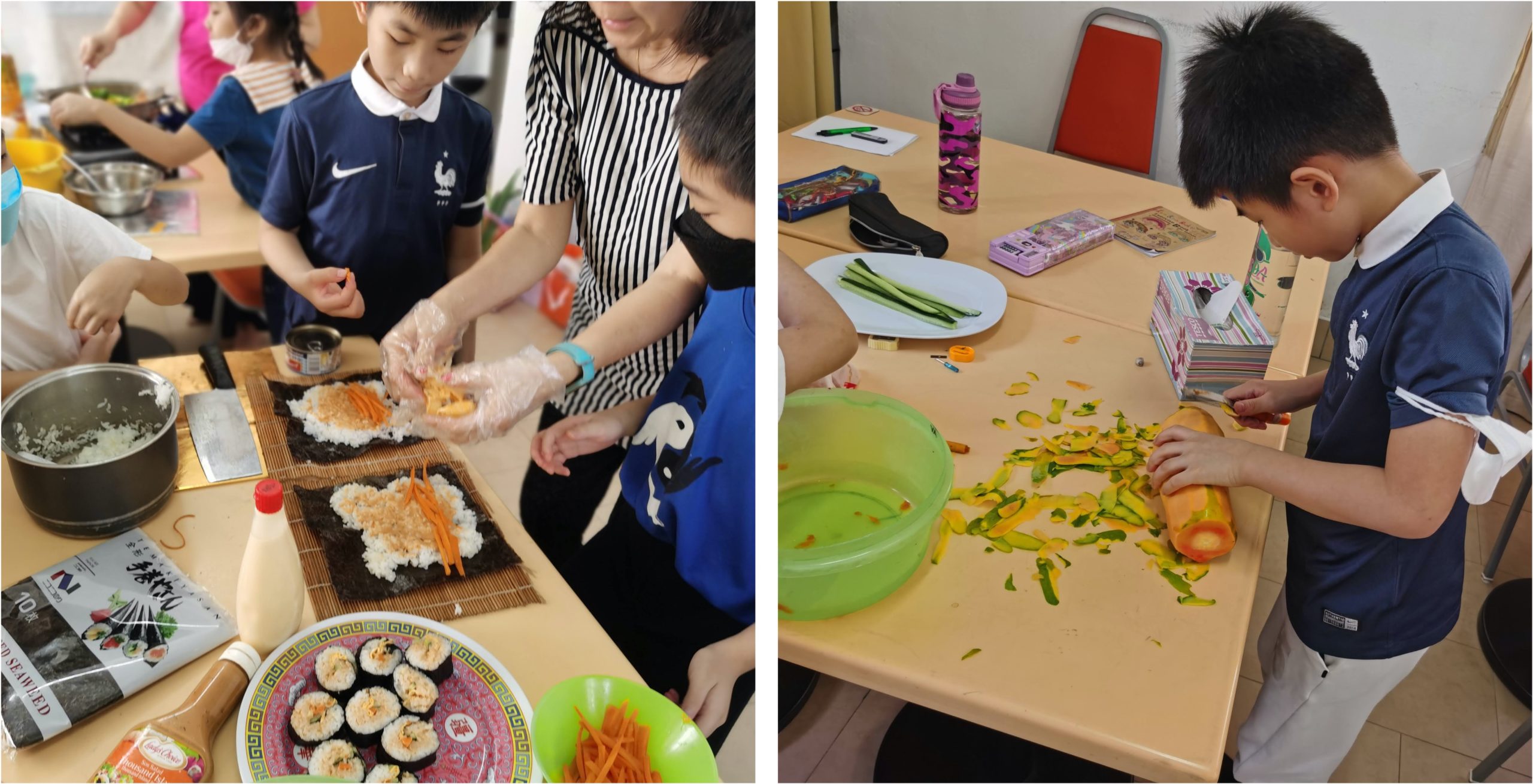 Sharing and Giving,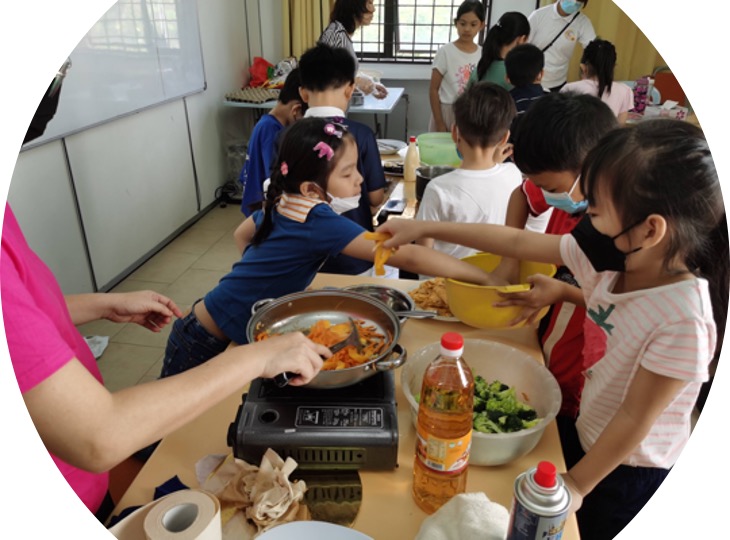 Moral Video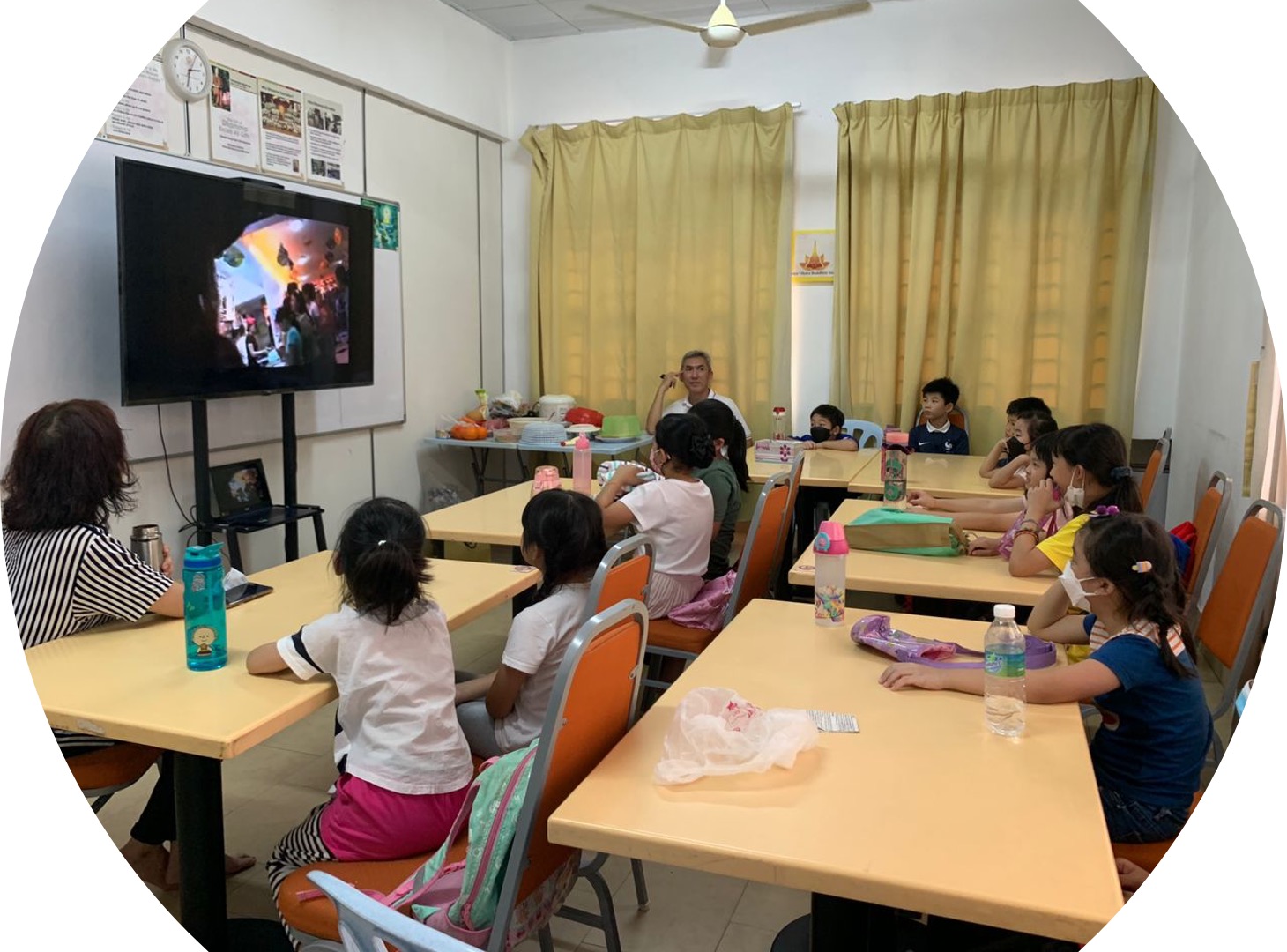 Save For A Rainy Day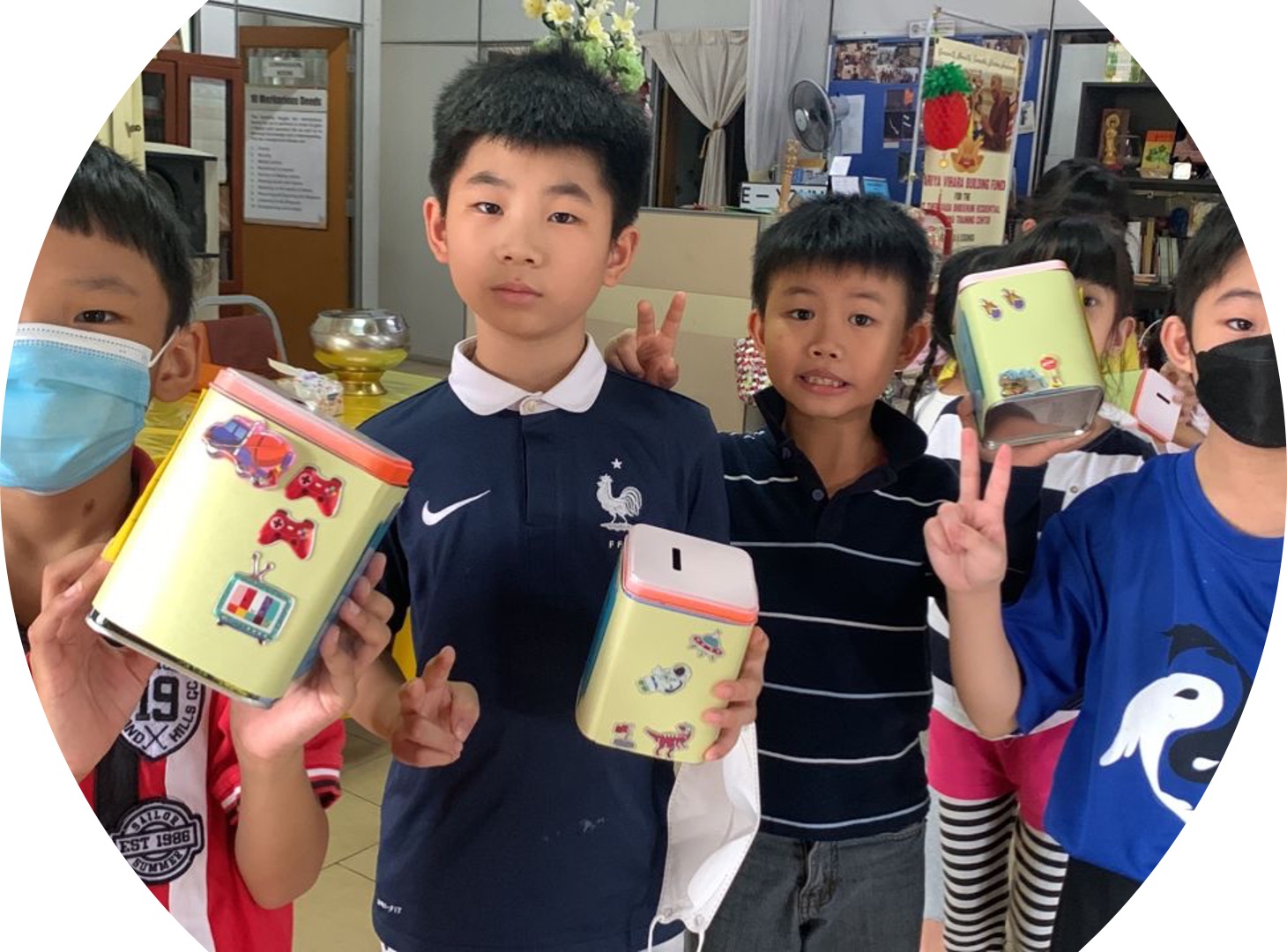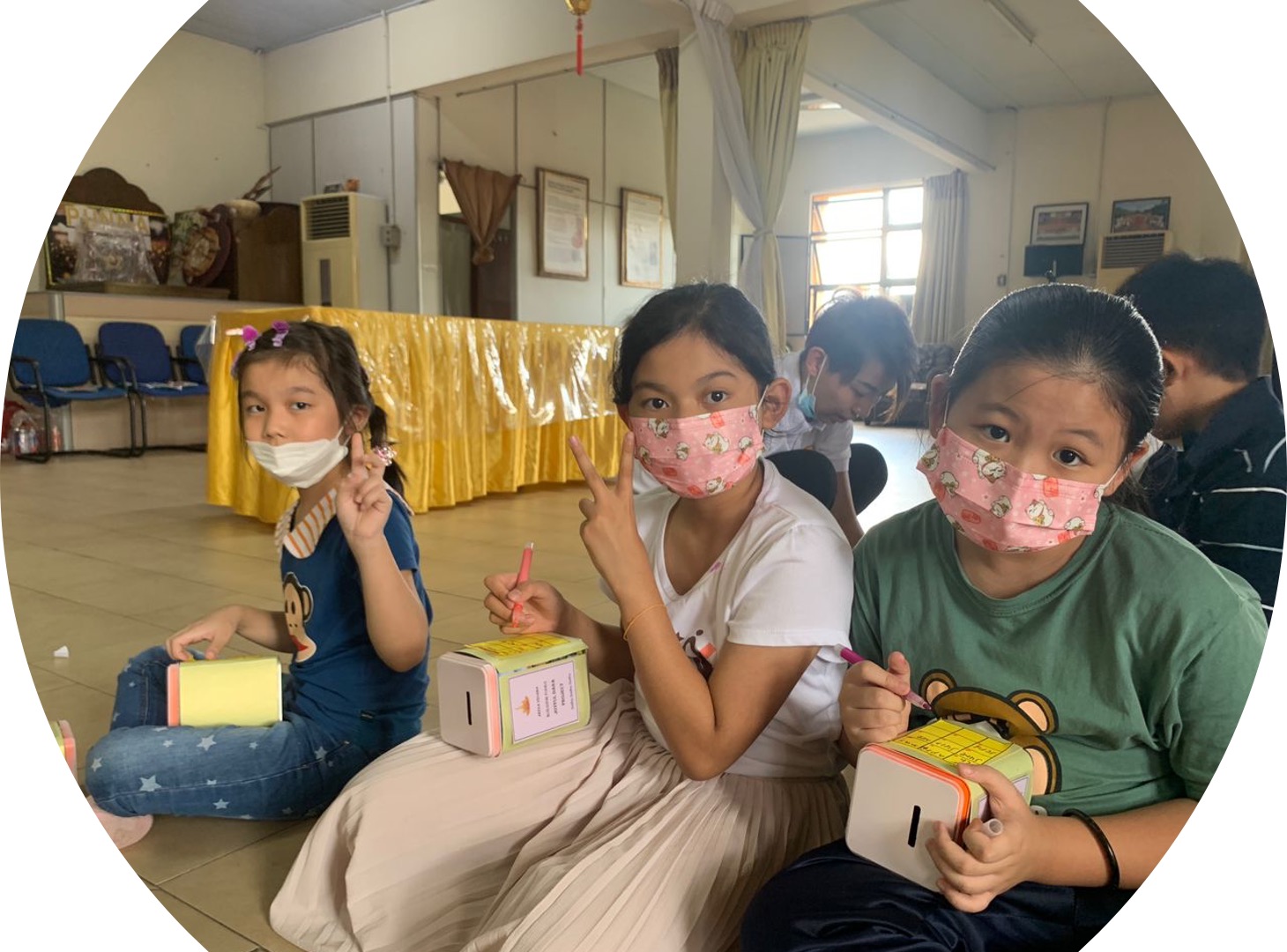 Teamwork Works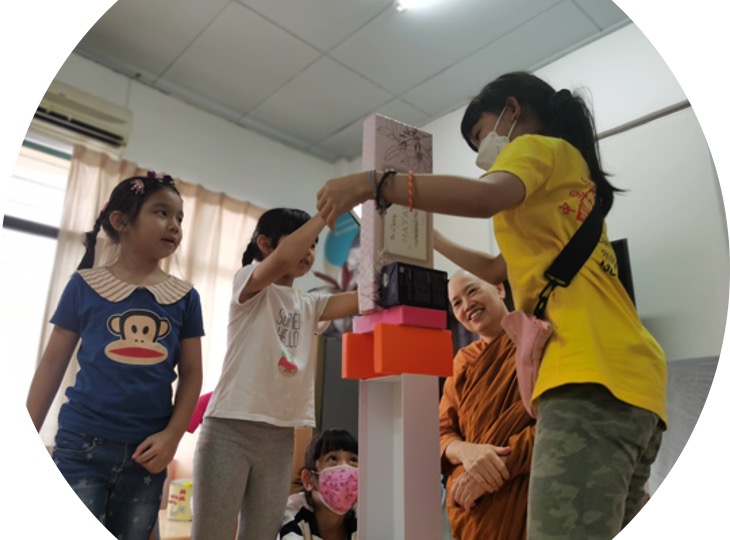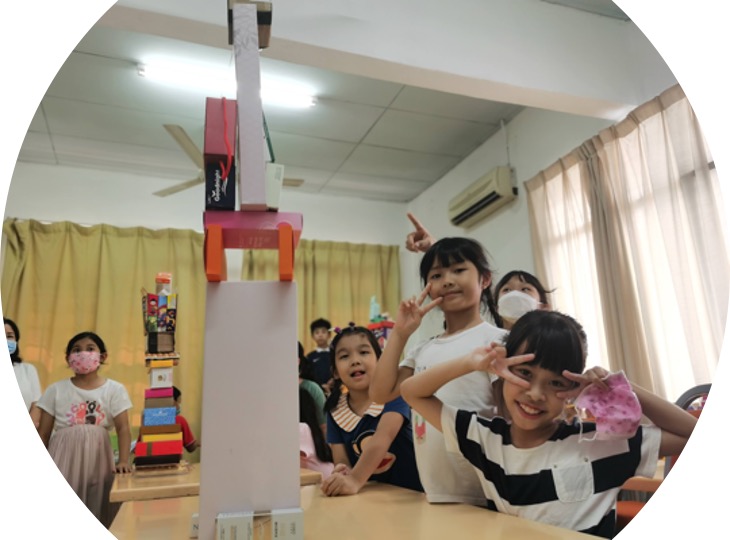 Finish What You Started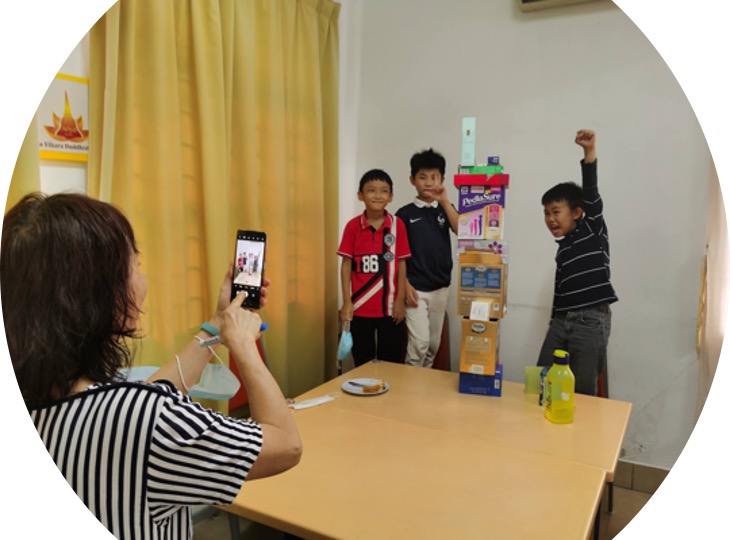 Speaks Skillfully.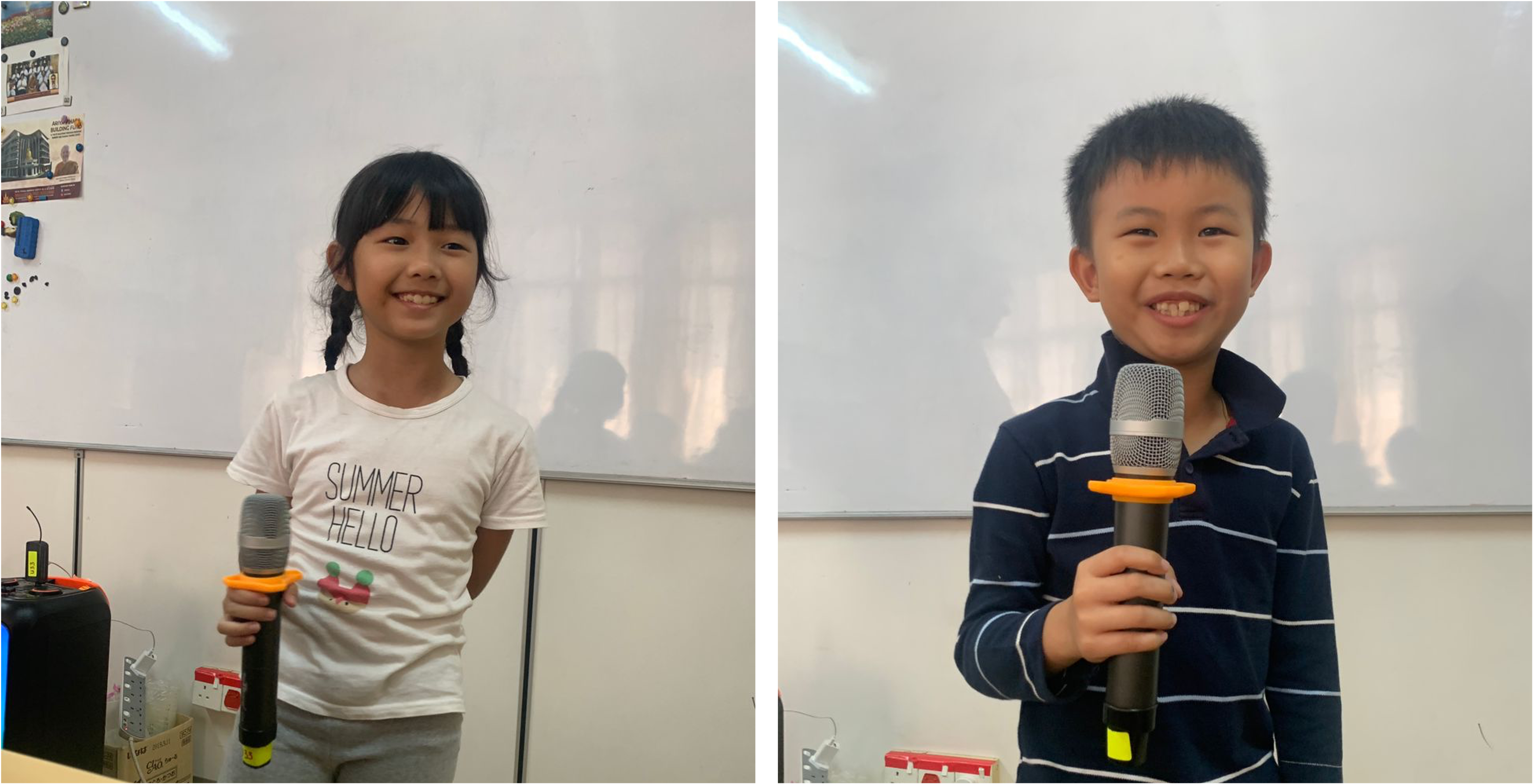 The Healthy Food and Healthy Mind program introduced students to basic cooking skills to prepare simple yet healthy meals. The students learned how to cook rice, prepare vegetables and fruits, fry eggs, make sushi rolls, and stir-fry vegetables. The program was very engaging, and the students enjoyed the cooking process. The food ingredients were contributed by the parents in the spirit of sharing and giving.
During lunch, the children had the opportunity to make merit by offering food dana and receiving blessings from Samaneri Mangala, the only Sangha member available that day. The lunch that students jointly prepared was especially enjoyable for them. Sushi rolls and scrambled eggs were the most popular dishes of the day.
In the "Save For A Rainy Day" program, Sis. Carmen guided the students in decorating coin boxes with tape, stickers, colorful writings, and spray paints. This program enabled students to experience using different tools for creative works, which helped spark their imaginations. The students were given the goal to save money in a small way to fund their tuition classes or any meritorious sharing and giving deeds.
The students were then shown a moral video called "A la Carte Chicken," and they participated in a question and answer session. The program aimed to instill compassion for the needy and to help students appreciate the food they eat every day.
In the "Teamwork Works" program, students were split into three groups to build the tallest tower possible with equally limited boxes. The objective was to build teamwork and trust within their group. This program also helped students think harder and push their limits. In the "Finish What You Started" program, each student was given a maze to encourage problem-solving skills and patience.
In the final program, "Speaks Skillfully," students were encouraged to express what they learned by impromptu speaking in front of the class. This helped build confidence and impromptu speaking skills, which will be further developed in tuition classes. Students provided feedback on the impact of the programs during the workshop, allowing for future improvements.
The teachers and assistants facilitating the programs deemed the workshop a great success. The students were engaged in all programs, building teamwork, engaging in hands-on learning of cooking and artwork, taking on challenges, building confidence, and developing new skills.
By the end of the workshop, students exhibited a sense of belonging and joint responsibility as a group, volunteering to sweep and clean the place.
We extend our gratitude to all the teachers and assistants who sacrificed their time and effort to make the workshop a success. We also like to thank Venerable Sumangala for the idea and guidance on the workshop, which benefited the students.
Sadhu sadhu sadhu
Nourishing good seed, Reaping good fruit
SEED BACKGROUND
Seeing the impact of pandemic to the school children, family and community, Ariya Excos initiated Ariya SEED to offer educational support for the community. Ariya SEED is a free tuition program for needy students living in and around Bandar Sri Damansara, Damansara Damai and Sg. Buloh. The program is called Smart Education, Enrichment and Development (SEED) program.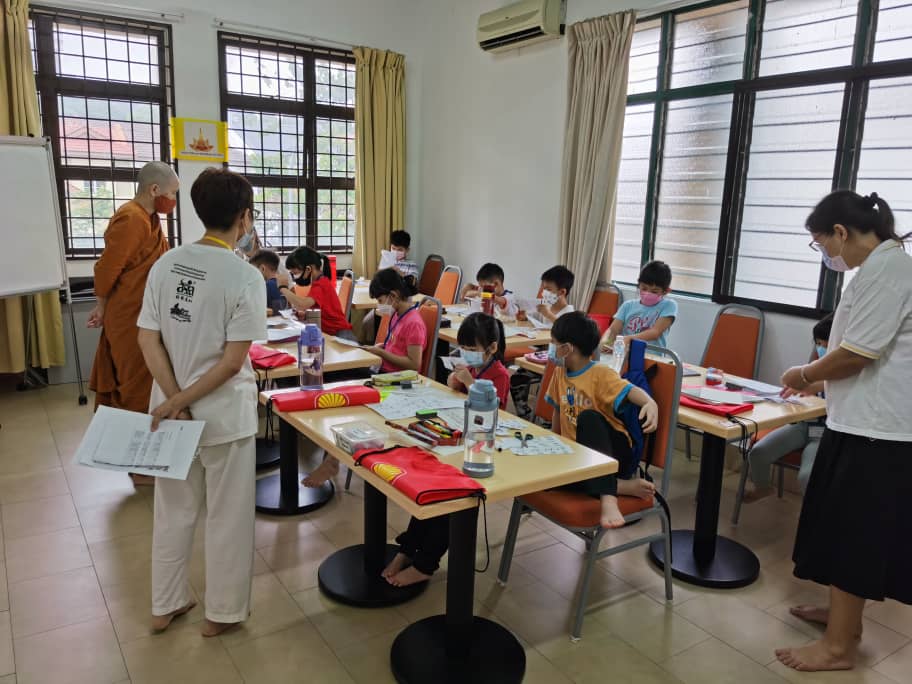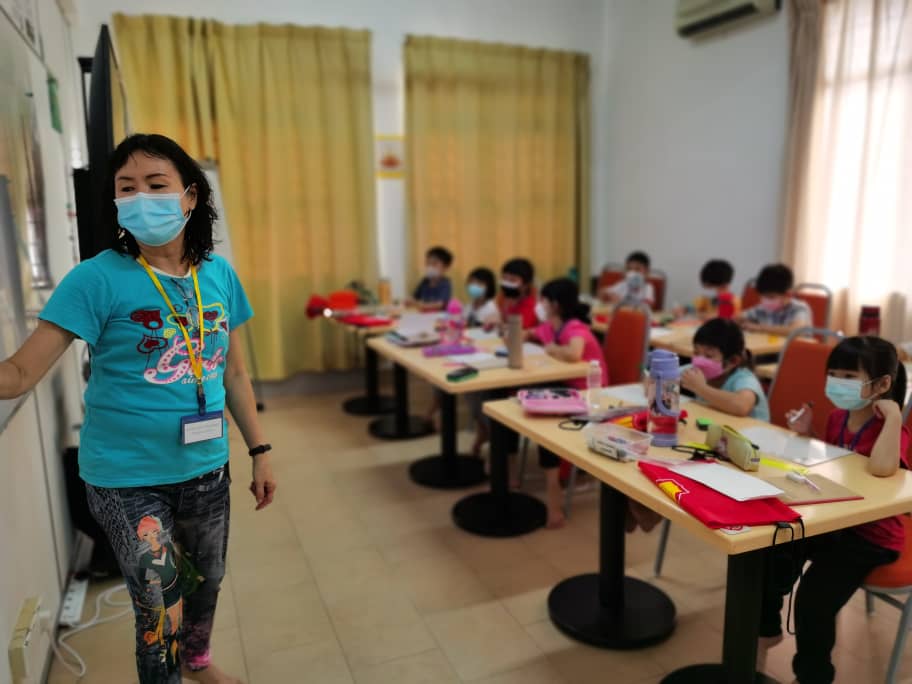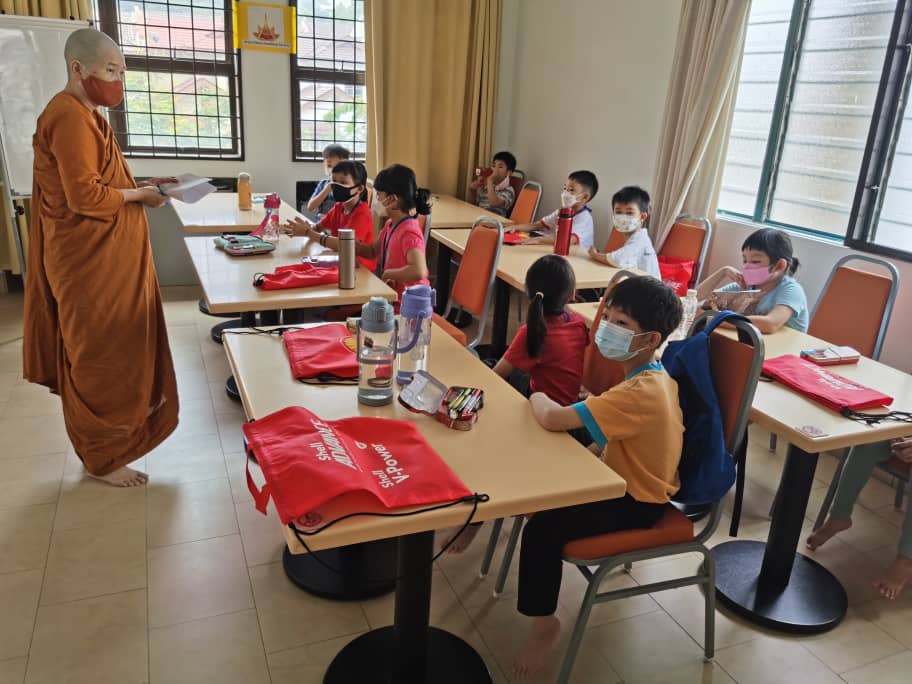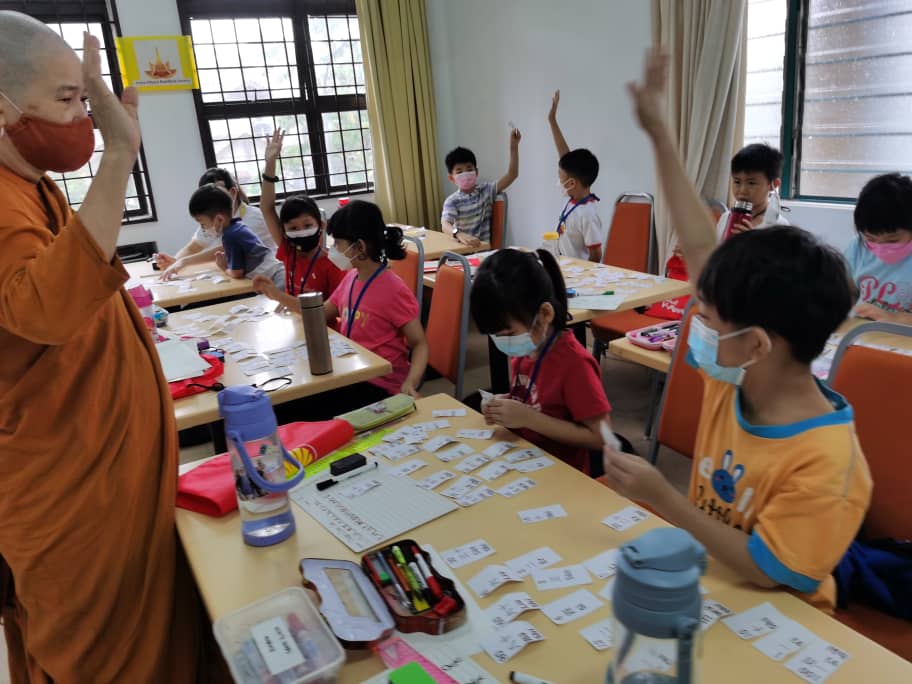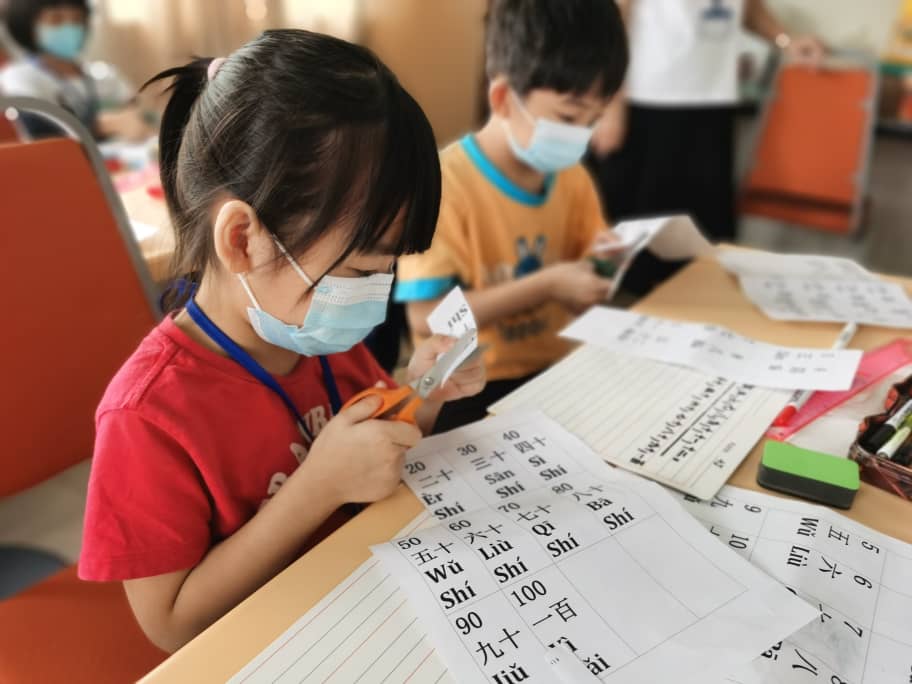 Objectives
This program aims to help students to catch-up and reinforce what is taught in schools, to  enhance character building and to unfold their potential and talent.
Subjects offered are Mathematics (in Mandarin), Bahasa Melayu and English.
Living Skills: Train students to be independent, confident, self-care, care for family and the environment, as well as to develop social and communication skills.
Mental Development: to develop the right attitude in learning, as well as developing attention and focus needed for learning, emotion regulation and wisdom.
Criteria
This program is for students from lower-income families (with less than RM4,000 (B40) household income a month) and children of single-parent.
We will only be accepting primary students from Year 1 to Year 3.
Due to space constraints and efficient delivery, only the first 15 students will be accepted. Intake is open in January of the year. Please kindly register early.
Class Schedule and Location
Date and time :              Every Saturday from 2 p.m. to 5.15 p.m.
Schedule:                         2.00 p.m. to 2.45 p.m.: Bahasa Melayu
2.45 p.m. to 3.30 p.m.: English
3.30 p.m. to 3.45p.m.:  Break
3.45 p.m. to 4.30 p.m.: Mathematics
4.30 p.m. to 5.15 p.m.: Living Skills
Location: Ariya Vihara Buddhist Society Shah Alam, Selangor
37-1, & 37-2 PUSAT KOMERSIAL TS, Jalan Nautika U20/B Seksyen U20
SG  Buloh, 40160 Shah Alam, Selangor.
or QR code below

If your application is successful, we will contact you to attend a goodwill interview.
如果您的申请成功,我们将联系您参加亲善面试。
For further information, kindly contact Sis. Olivia Chen 询问详情,请联络曾老师
Tel 电话 012-680 5546 / 03-6732 6226 | E-mail 电邮 ariyavihara@gmail.com |
Facebook 面子书 www.facebook.com/AVBSKLSEL
---
Become a Volunteer
This project is a great opportunity for people to join us as volunteers to build a better community together. Volunteering will lead to a more balanced and fulfilling life.
Volunteer Teachers
School teachers and tuition teachers are most welcome to join us as volunteer teachers.
Other Volunteers
We also welcome volunteers in the capacity of teacher assistants, administrative coordinators and helpers.
If you would like to be a volunteer at the Ariya SEED program, please contact Bro. Chong 016-209 7783.
---
We Need Support
Ariya SEED  is in need of sponsorship and financial aid to support our work in providing free tuition to the needy. We are looking forward to your kind support in sustaining our operations and to expand our services to benefit more needy students.
Donations can be made to Ariya Vihara Buddhist Society KL & Sel. Account MBB 5143 9252 4244. Please kindly indicate donation "Ariya SEED" and send the bank receipt to 016- 209 7783.
For more information, please contact Bro Chong at 016-209 7783.