Theravada Samaneri Novitiate Program
---
Pilgrimage The Buddha's Holy Sites India @ 30th Oct to 14th Nov 2022
30/10/2022 We are flying to India tonight.
Special Highlight : Buddha Relic Exhibition, Kathina Celebration, International Bhikkhuni Higher Ordination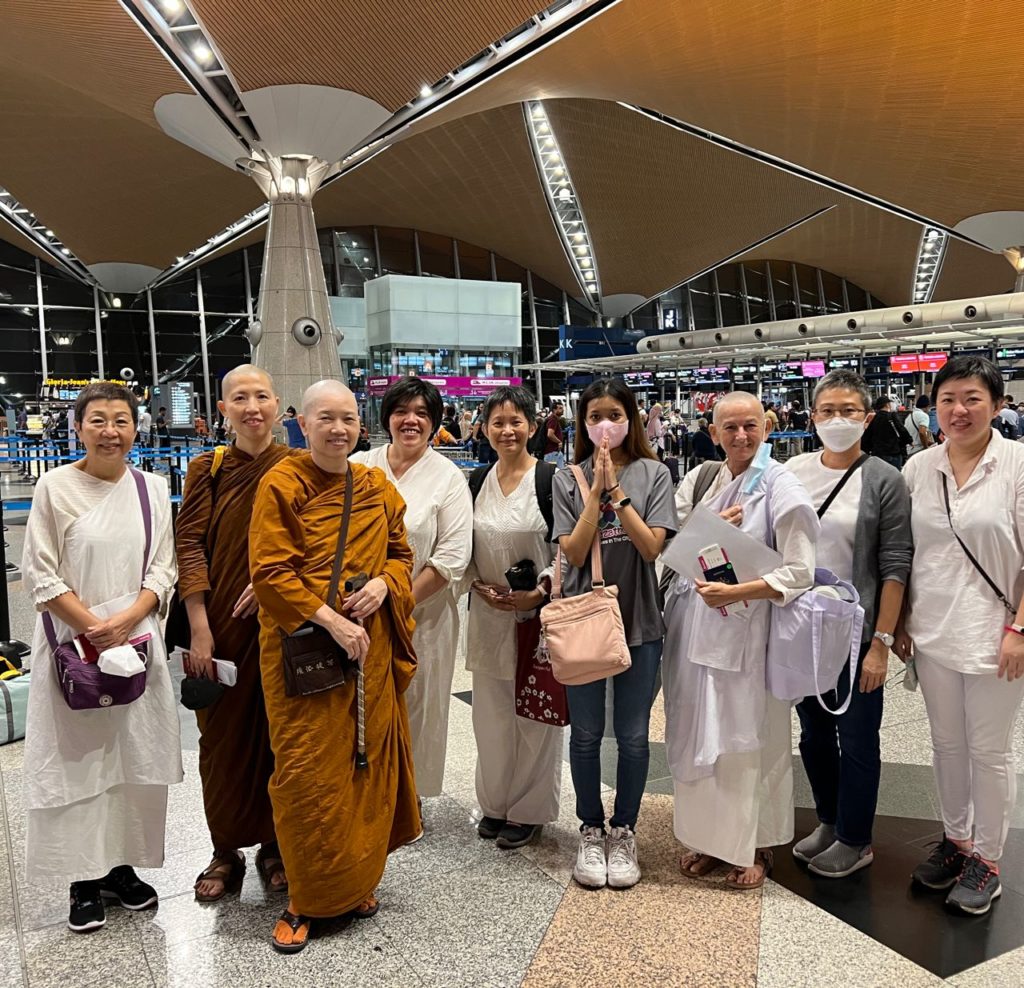 Day 7: Overjoy with the opportunity to view and pay respect to Buddha's relic at Mulagandha Kuti Vihara, Sarnath, under instruction of General secretary of Mahabodhi society, Ven Seewalee.
Felt tremendous devotion. Excavated at Madras, inside a silver casket with inscription Mahacetiya.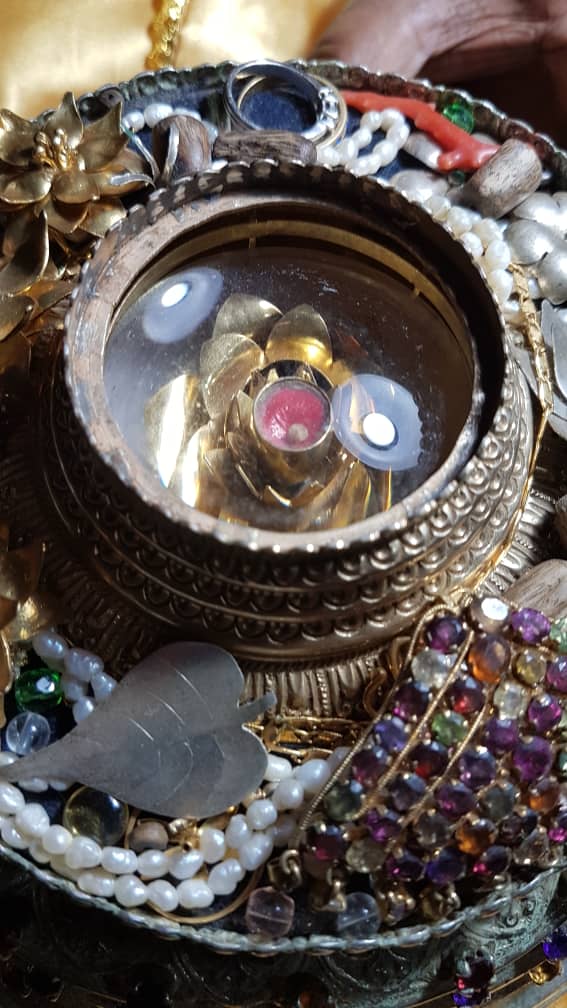 Attending 1st day, 3-day International Bhikkuni and Samaneri Ordination training, Mahabodhi society.
A written and oral test will be conducted for each candidate before ordination.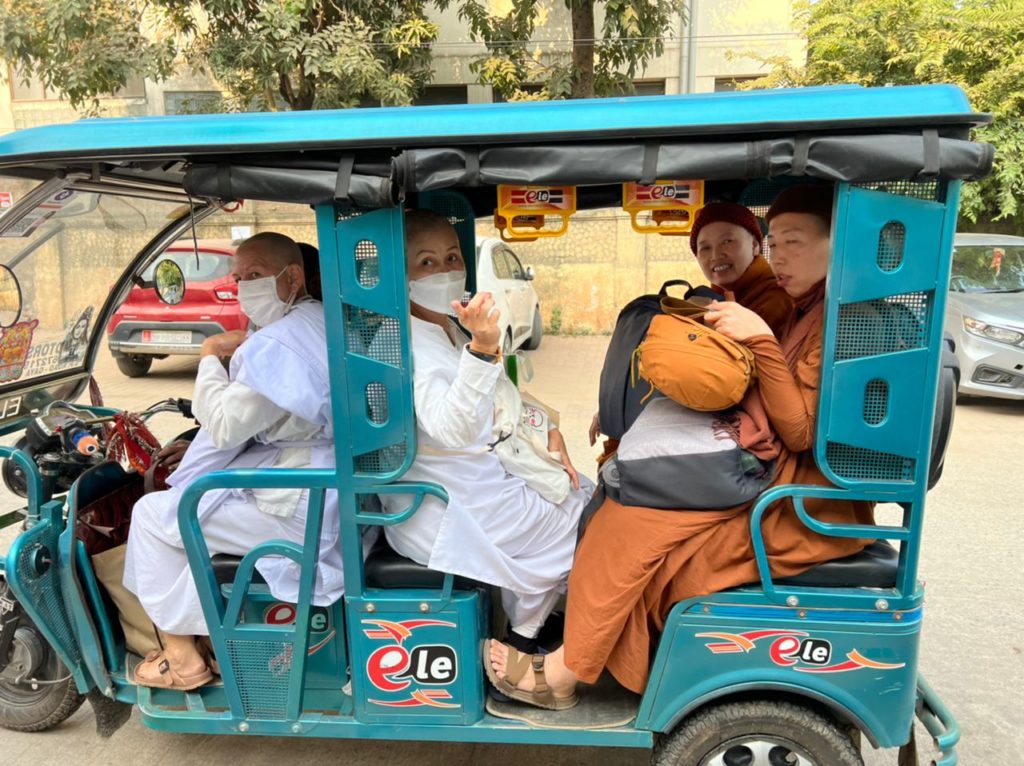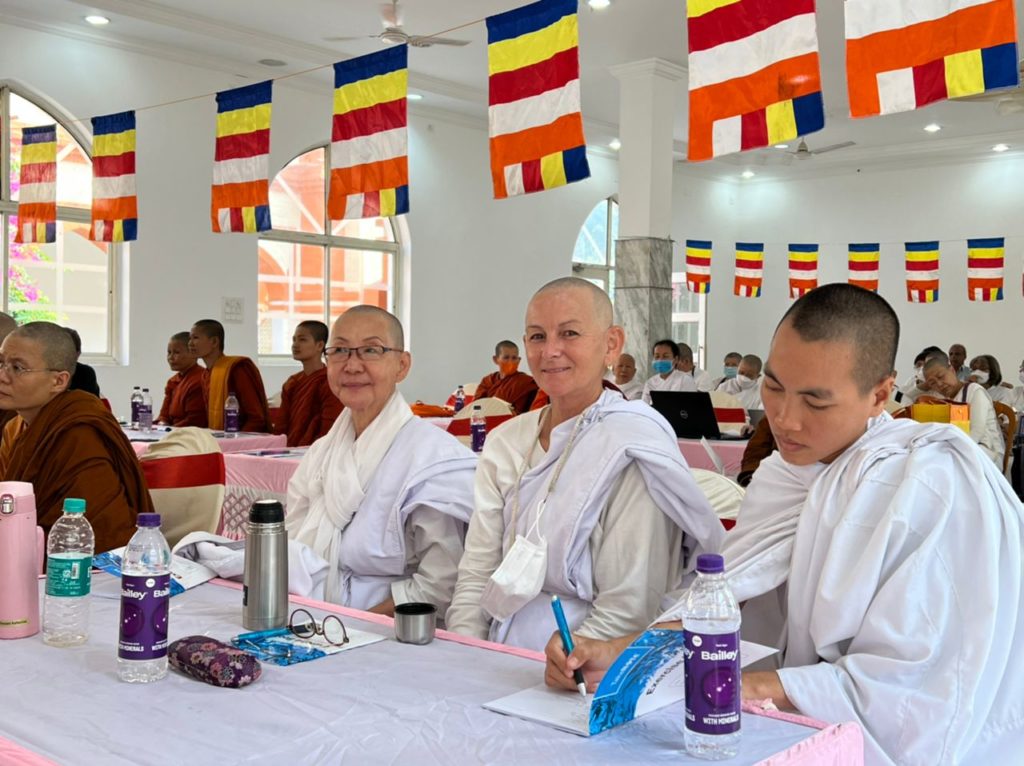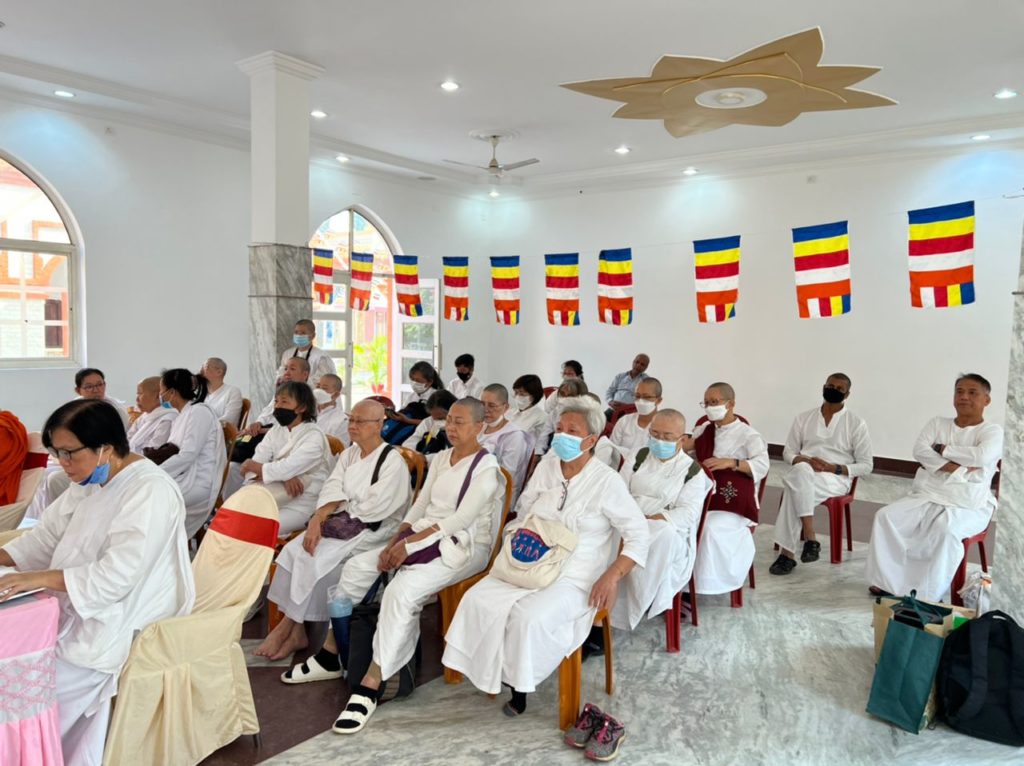 A Malaysian Samaneri Sanghamitta will be ordained as Bhikkuni in this trip. She is from Penang
The 3 Cambodian samenari in the middle is Ayya's students, they are ordained as Samaneri at Brahmavihara, Melaka, may 2022.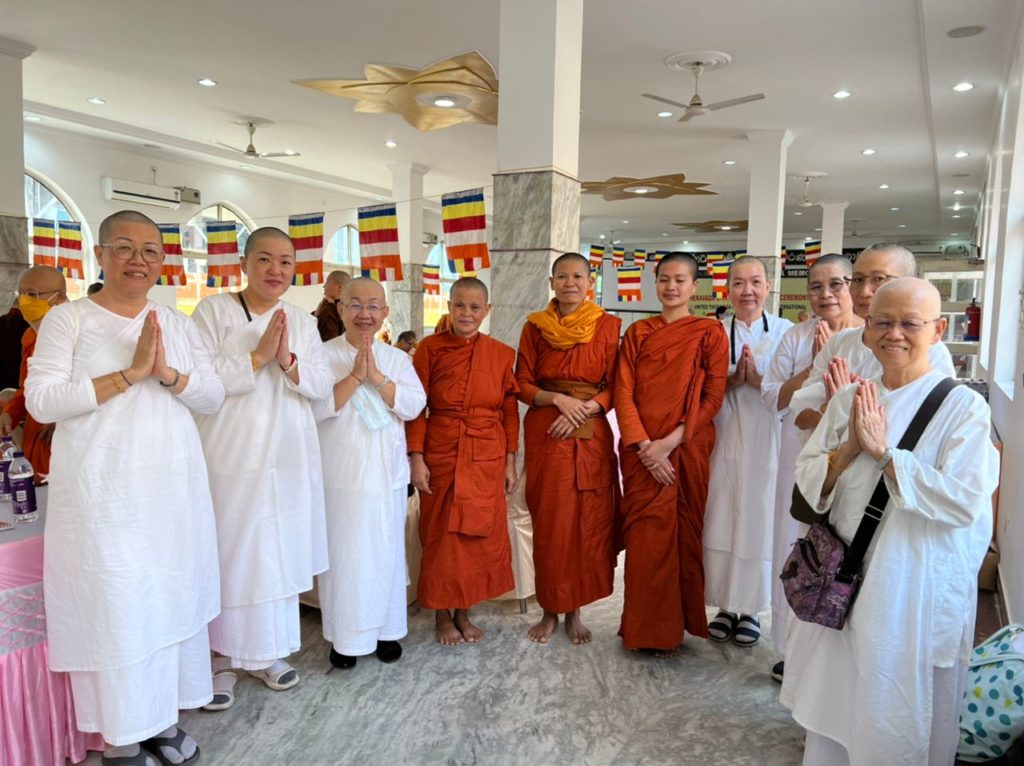 Day 9.
3 days Vinaya training for candidates. 2 days later will be ordination day.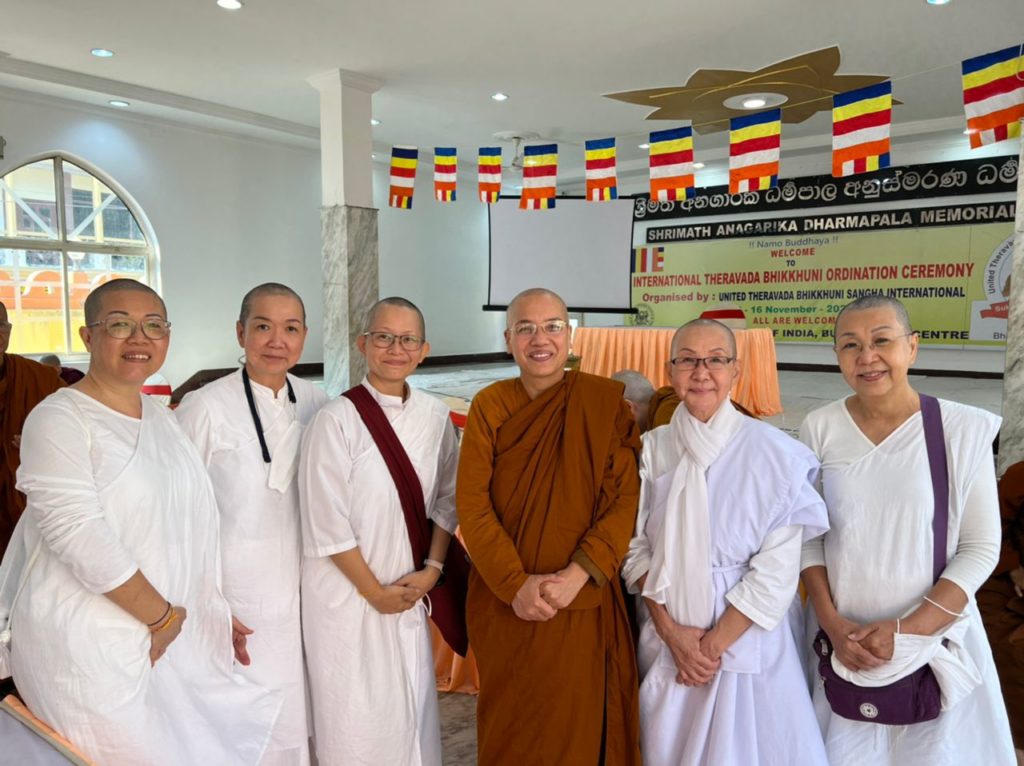 This new International Bhikkuni Training at Boghaya is surrounded by temples. 80 feet Buddha image built by Japanese is right infront only.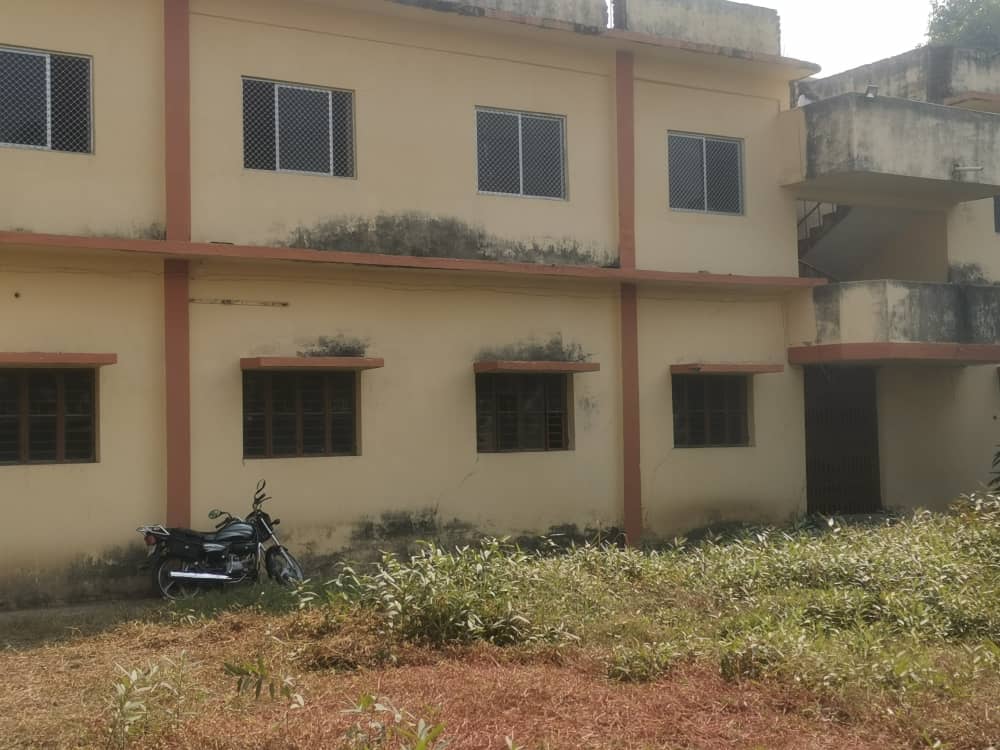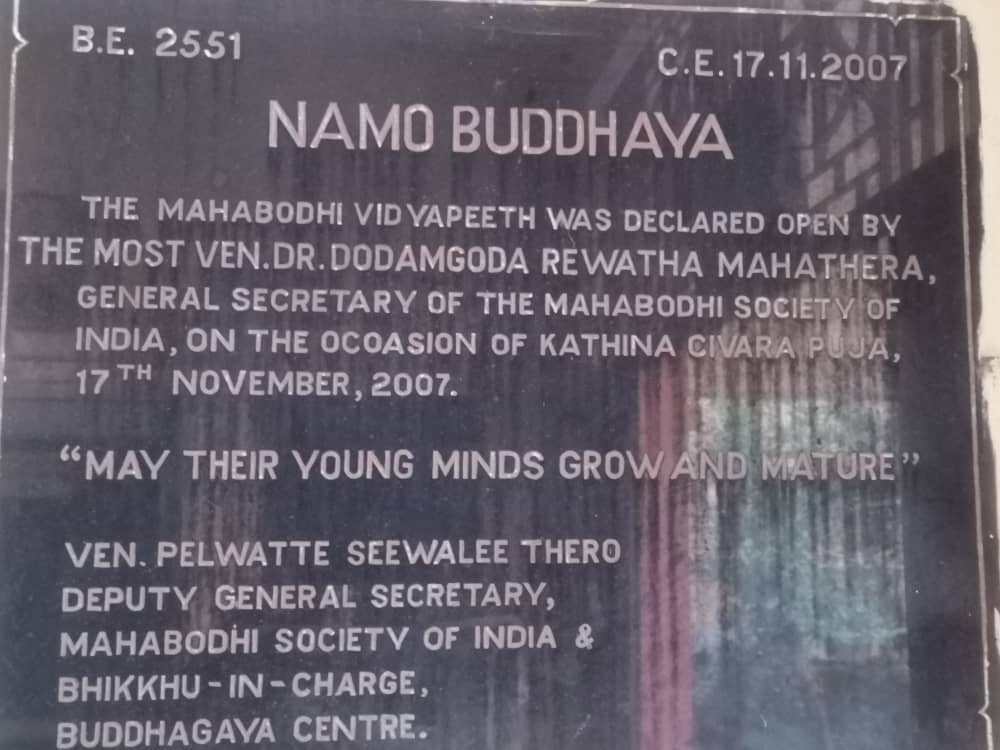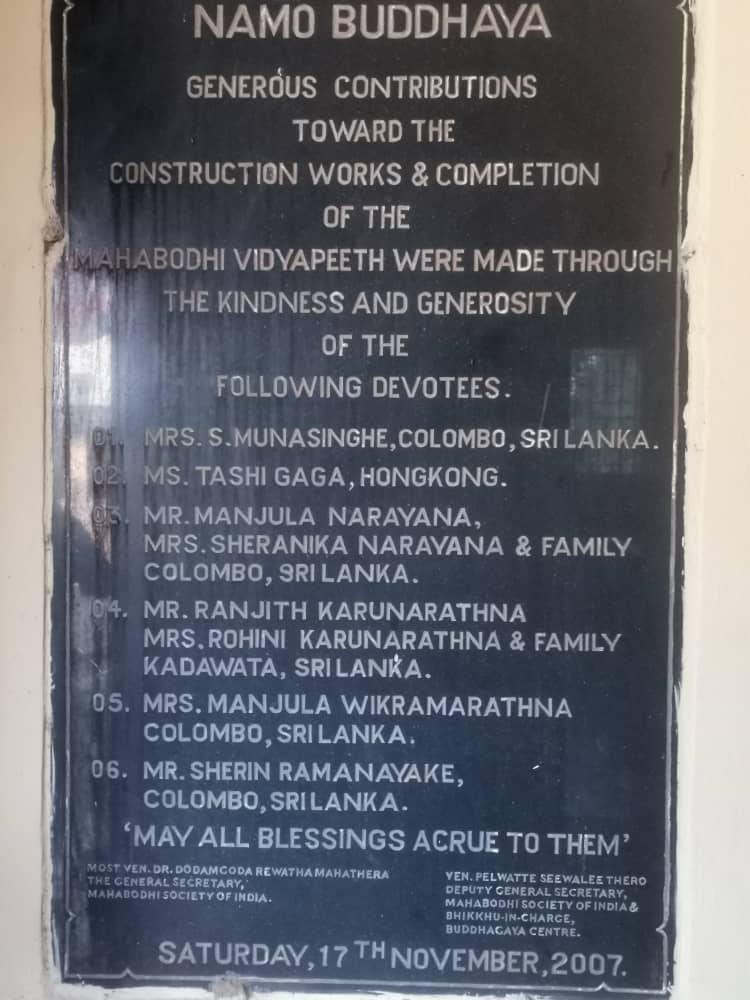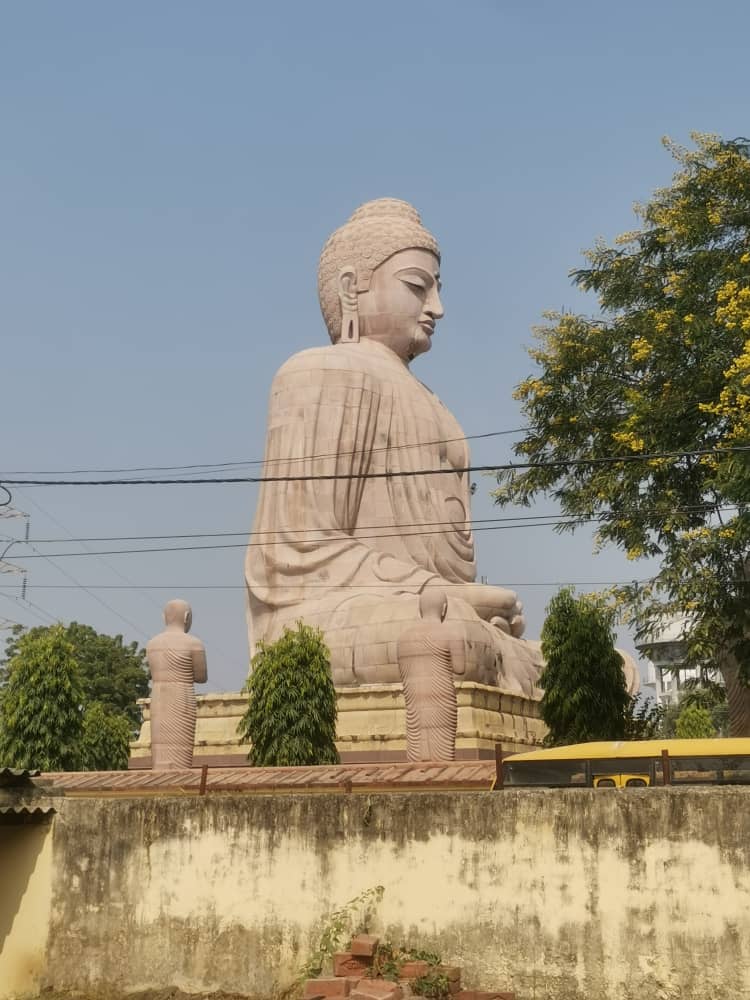 Day 9: Attended opening ceremony of International Bhikkuni Training Centre under the patronage of Mahabodhi society.
The society rep said they need bhikkunis outside of India to train the Indian bhikkuni. It is difficult for local Indian bhikkunis to be trained oversea.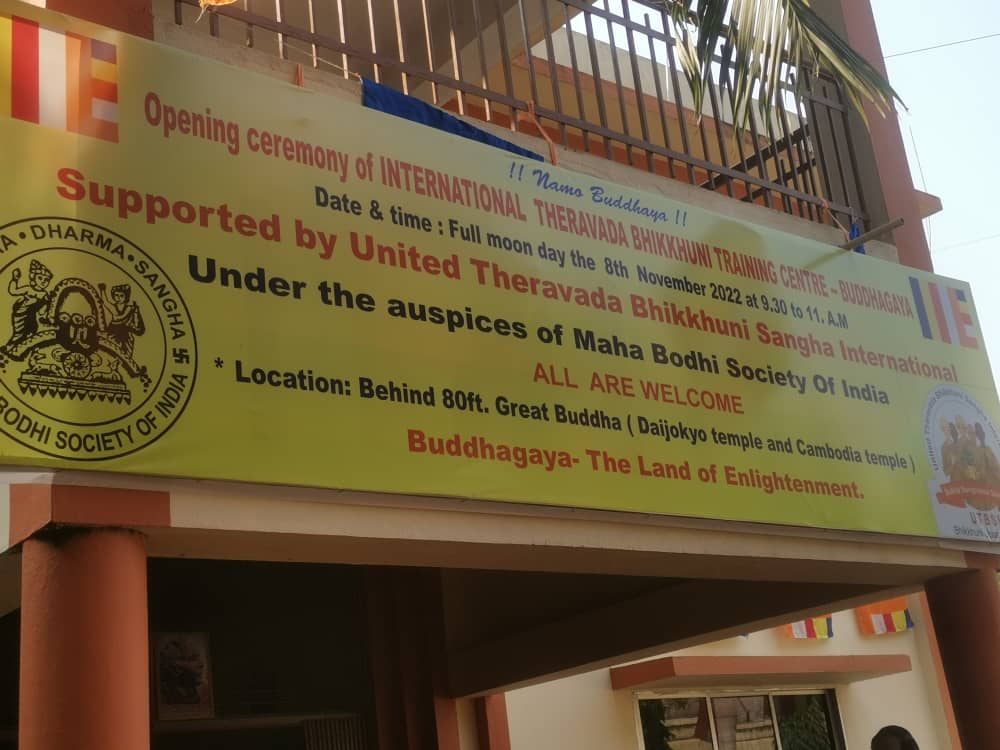 Day 10: 3rd day of Ordination Training. Learning procedure of asking permission to go forth.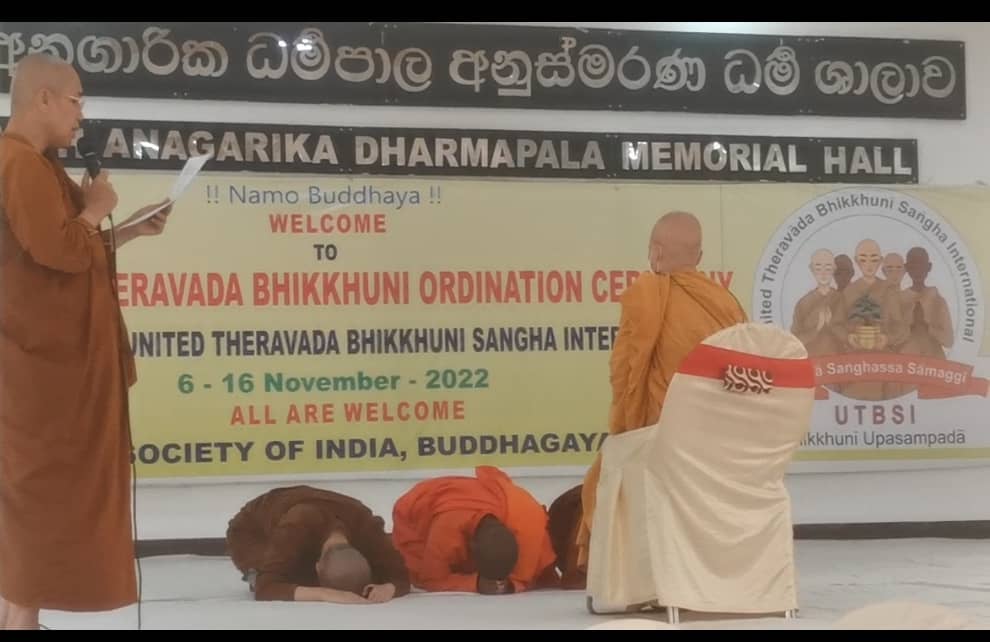 Teachers and candidates busy with getting ready for Pabbaja procedure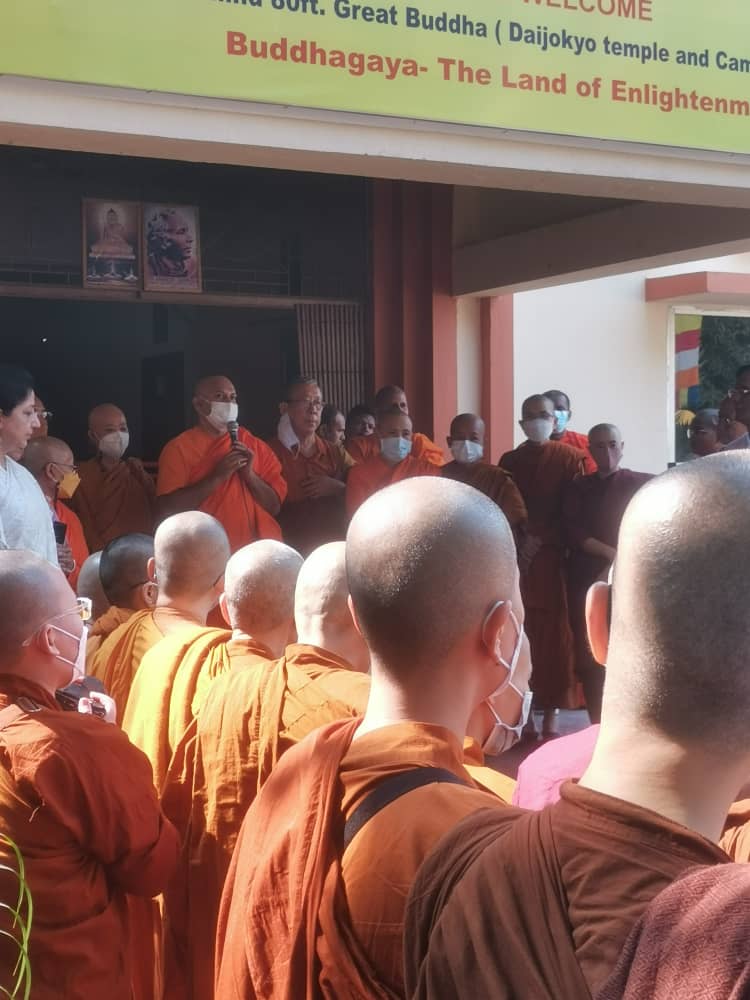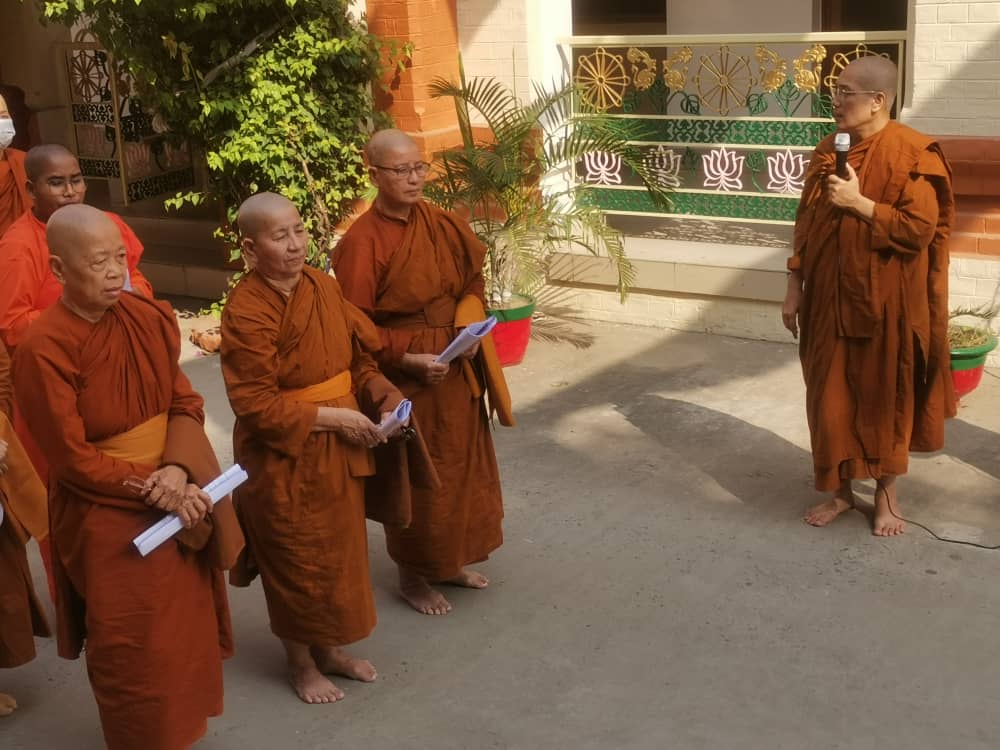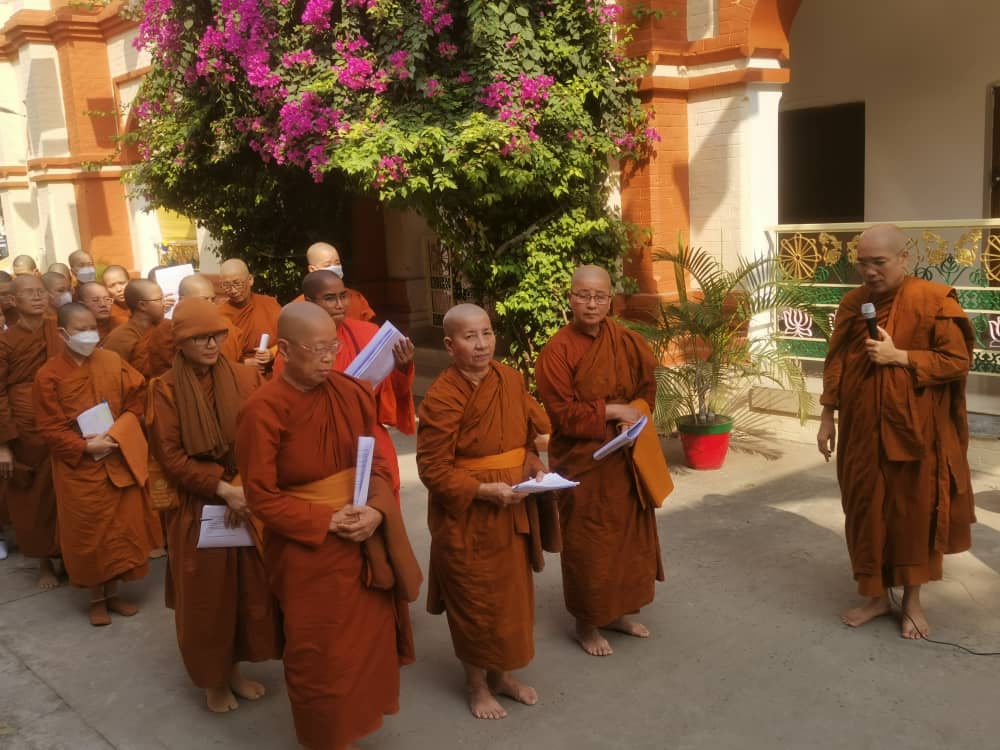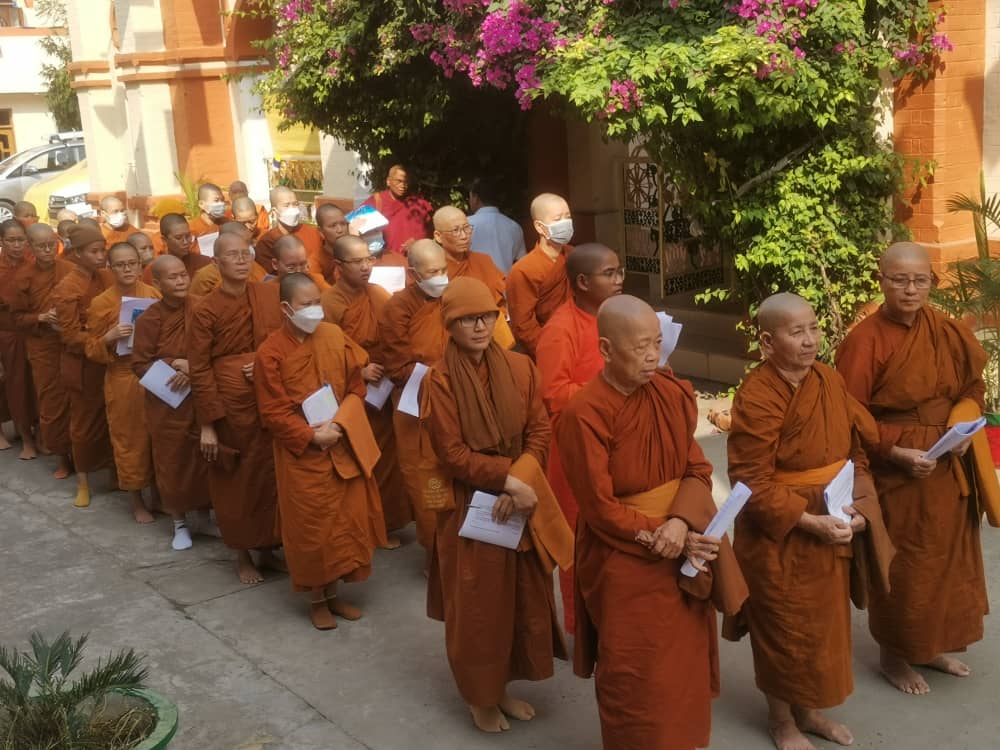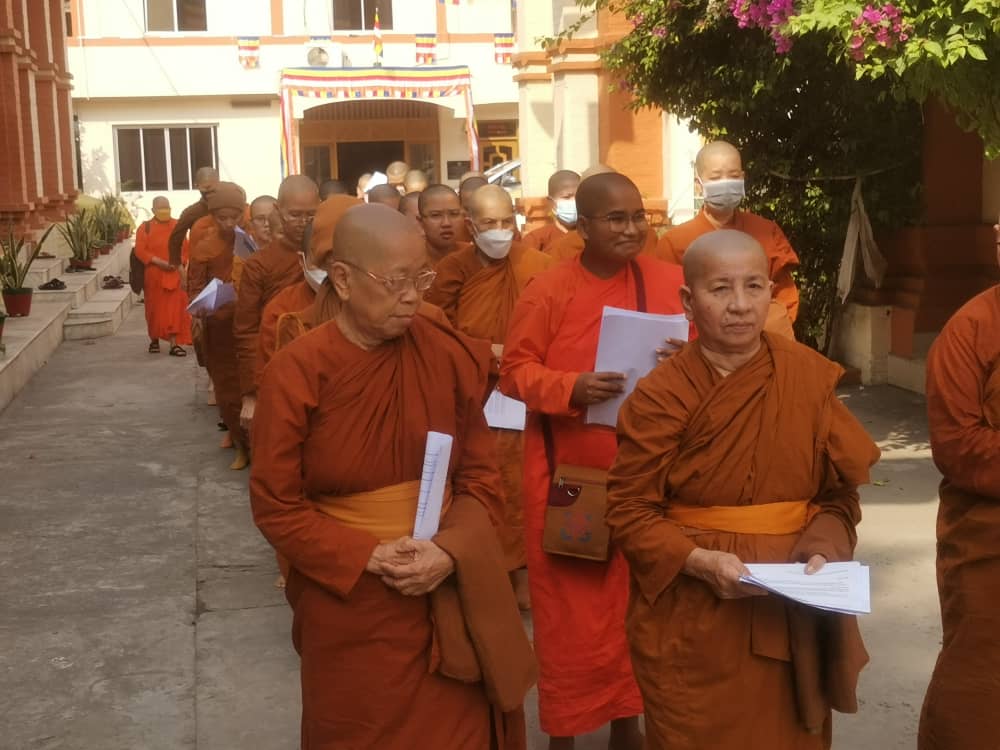 Samaneri Sanghamitta and Ariya 2 Anagarika sitting exam to qualify a place for ordination.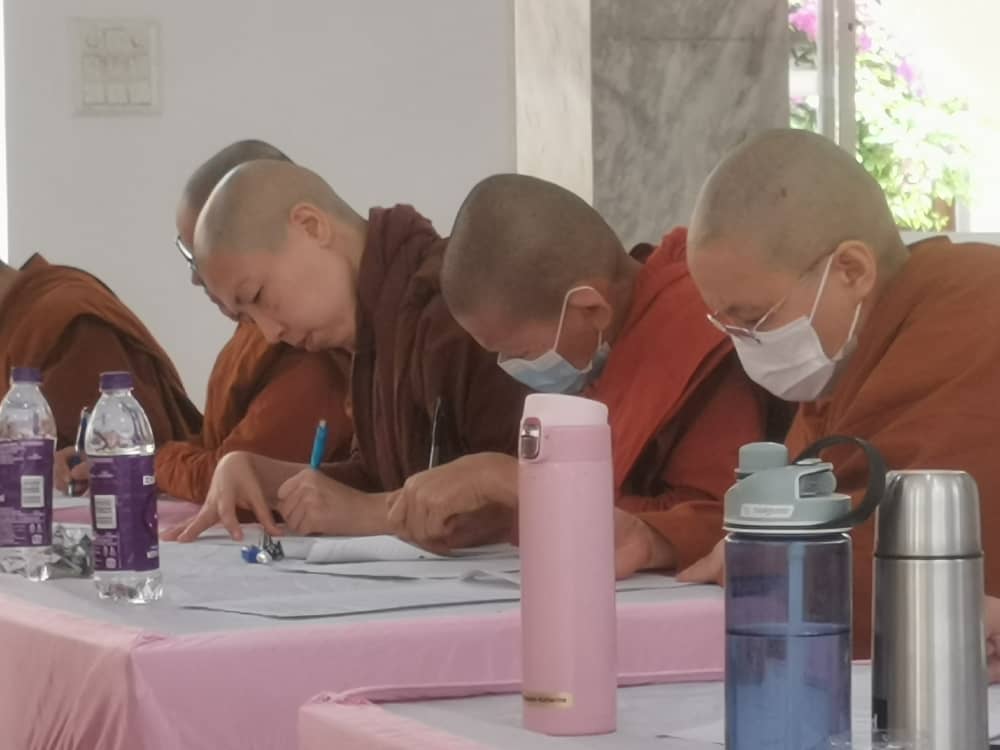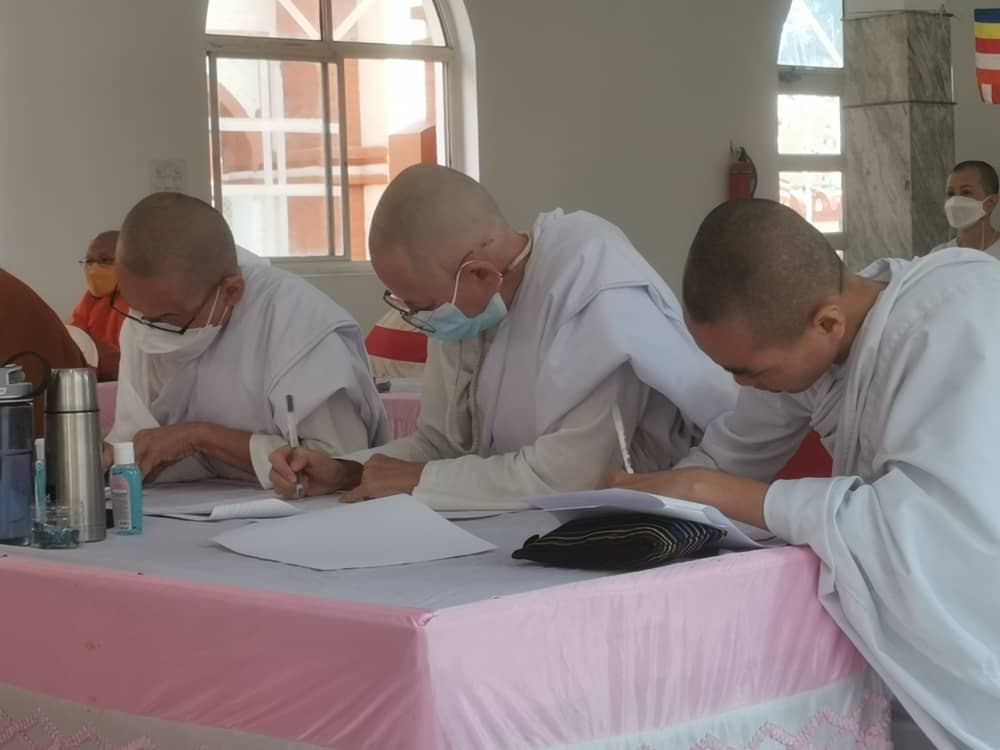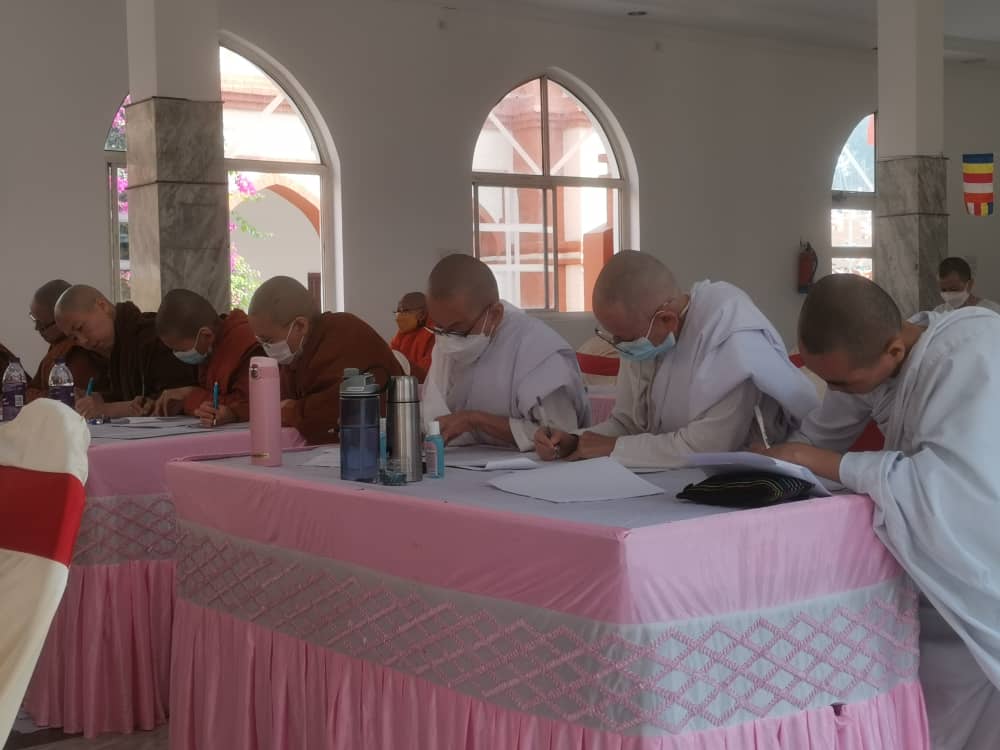 33 of them will have oral test in the afternoon.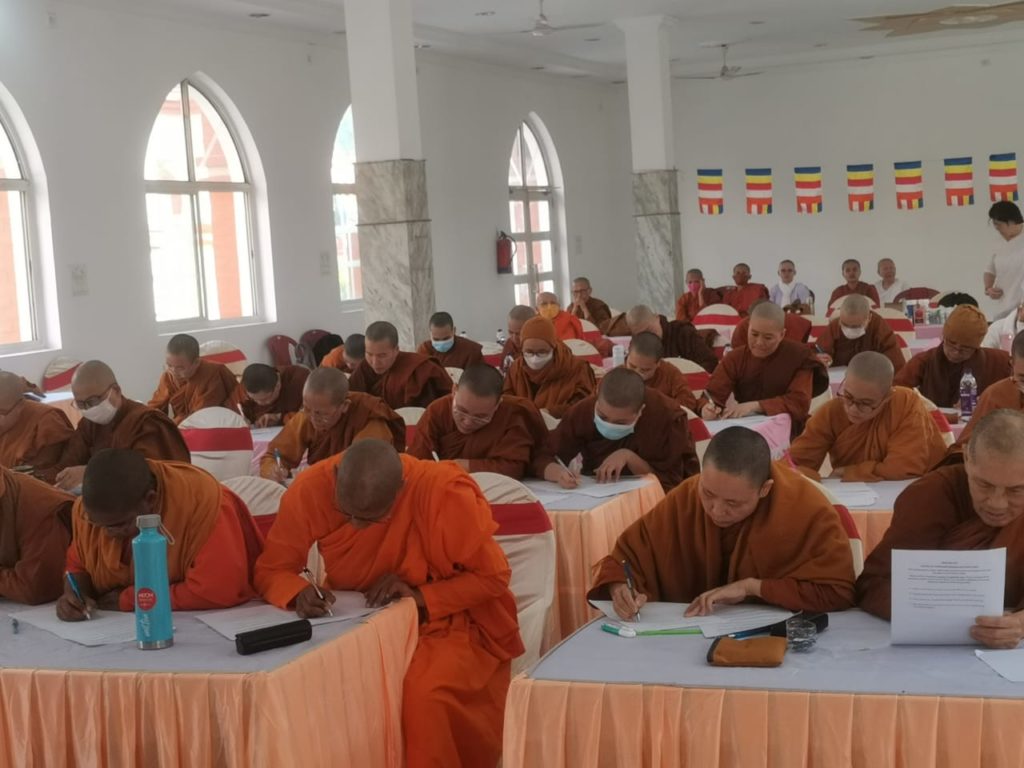 Teacher gave blessing before exam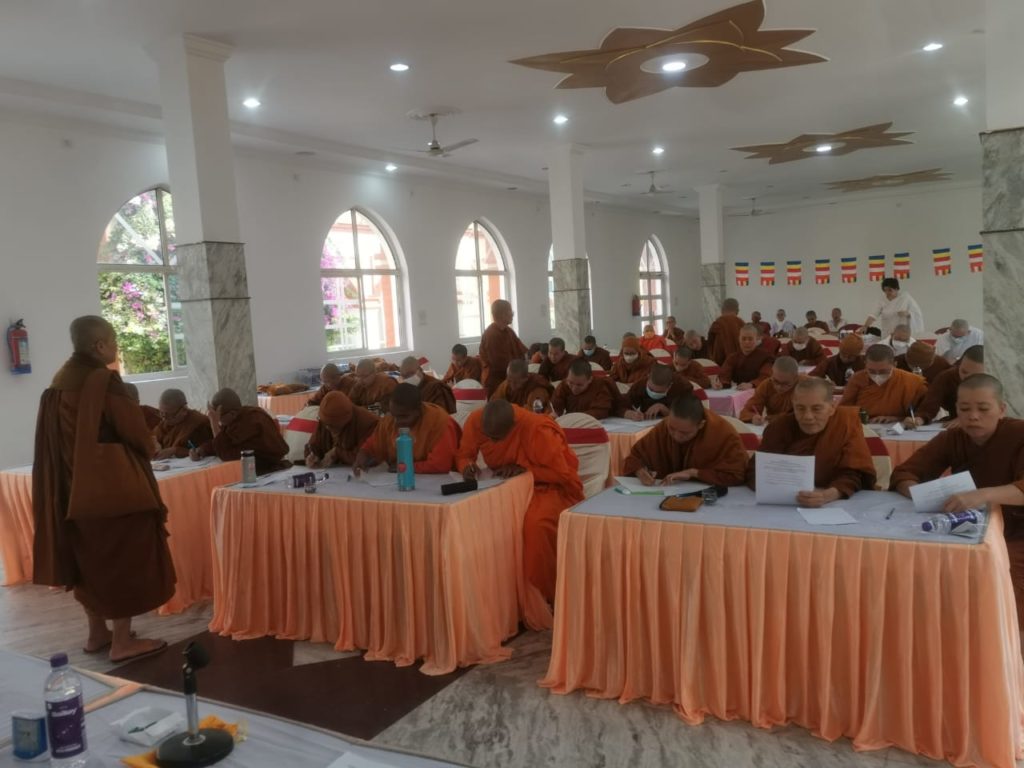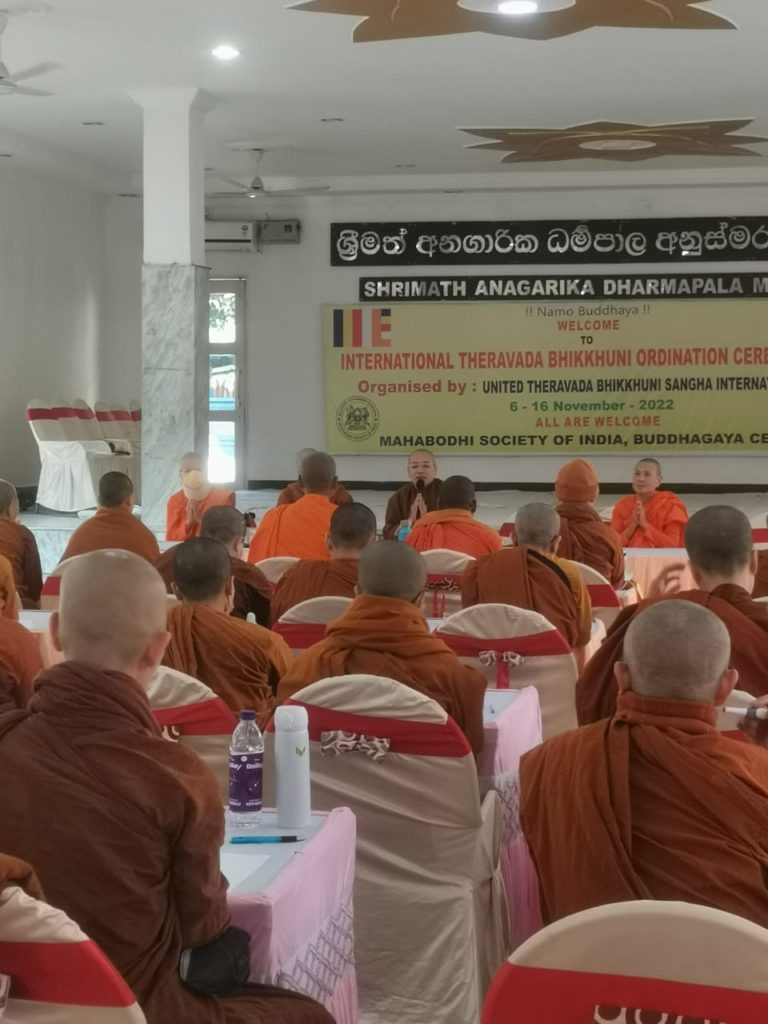 3 Anagarika took Samaneri Ordination under Preceptor teacher, Ayya Santini, Indonesia. 12th Nov 2022.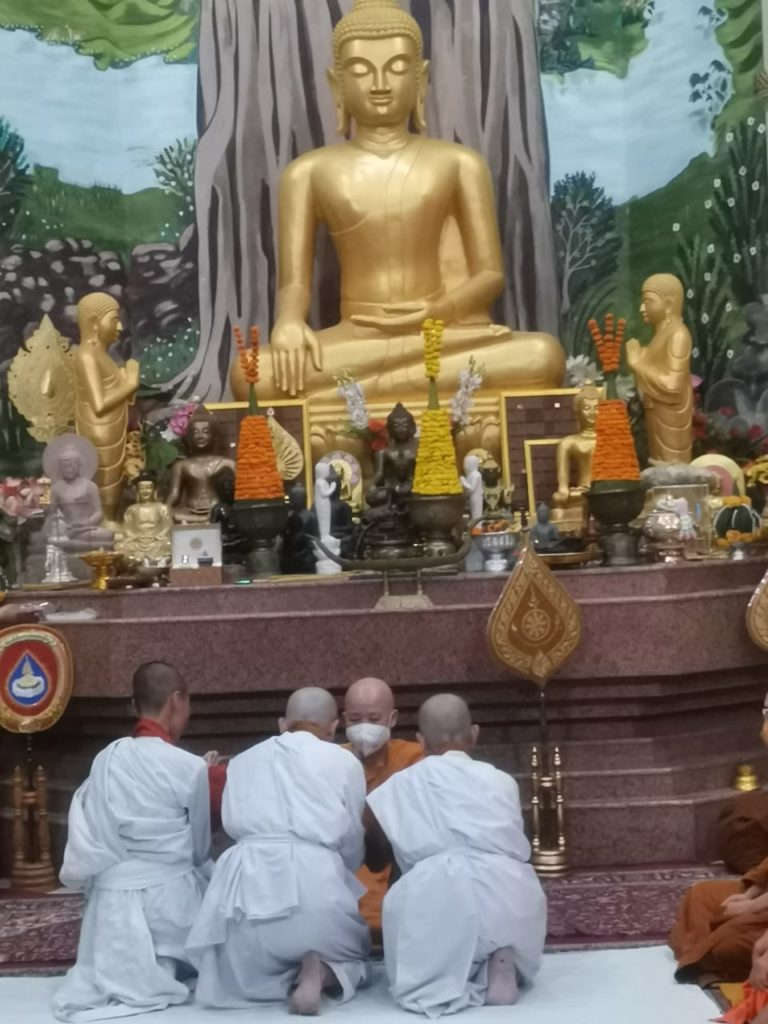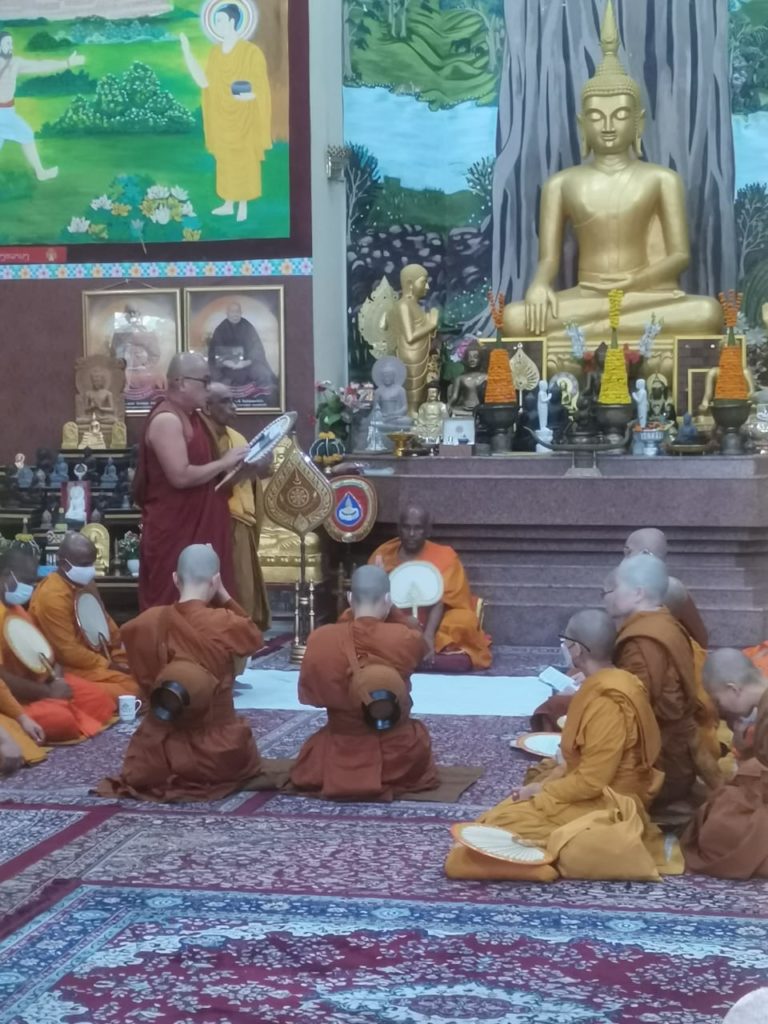 Malaysia Samaneri and upasika offered robes to Bhikkhu Sangha at Mahabodhi Society of India, Bodhgaya. 14 Nov 2022.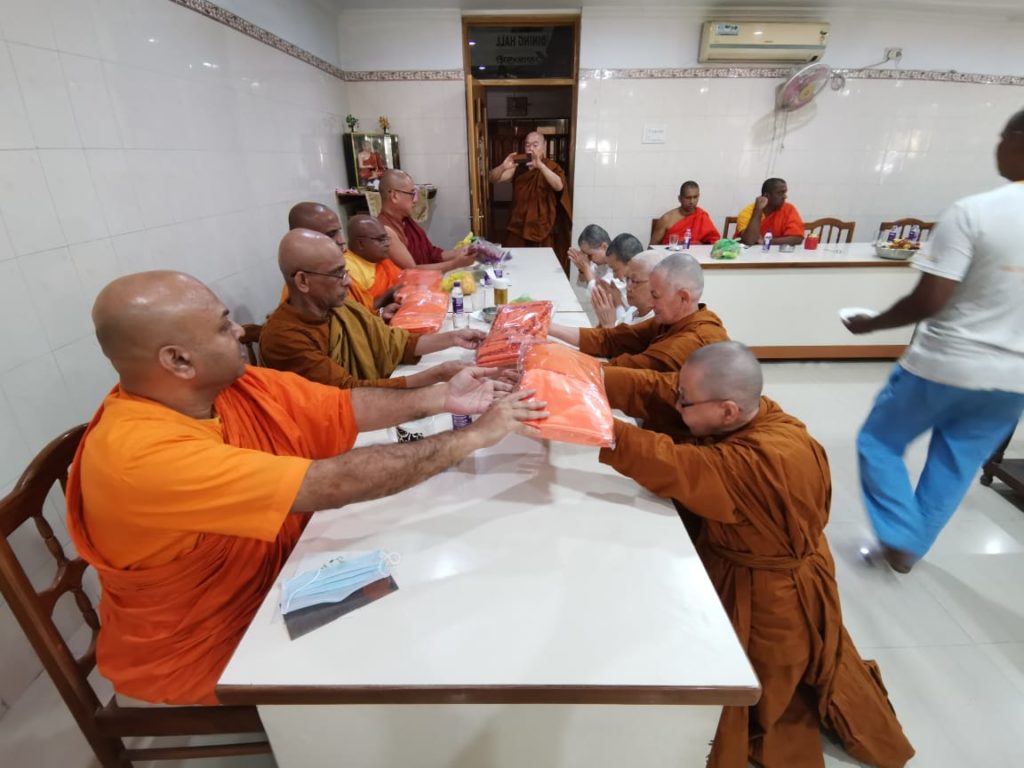 SADHU SADHU SADHU
Following the footstep of the Buddha and the Late Chief Ven. K Sri Dhammananda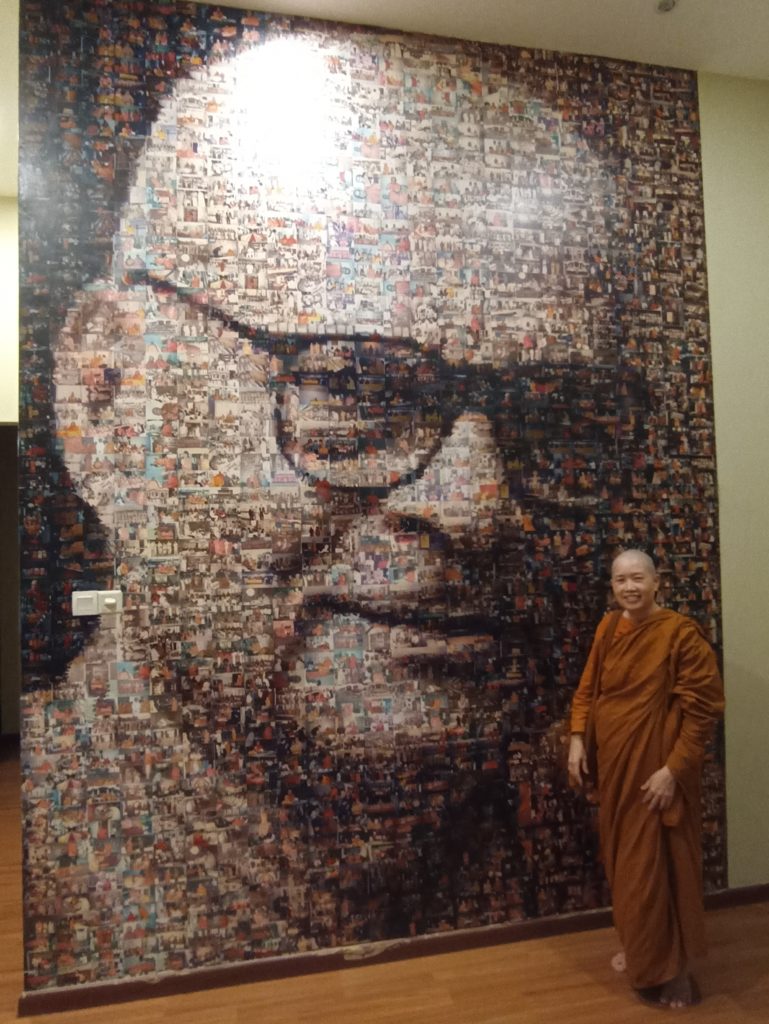 First Theravada Samaneri Novitiate Program @ BMV 2003 by Late Chief K Sri Dhammananda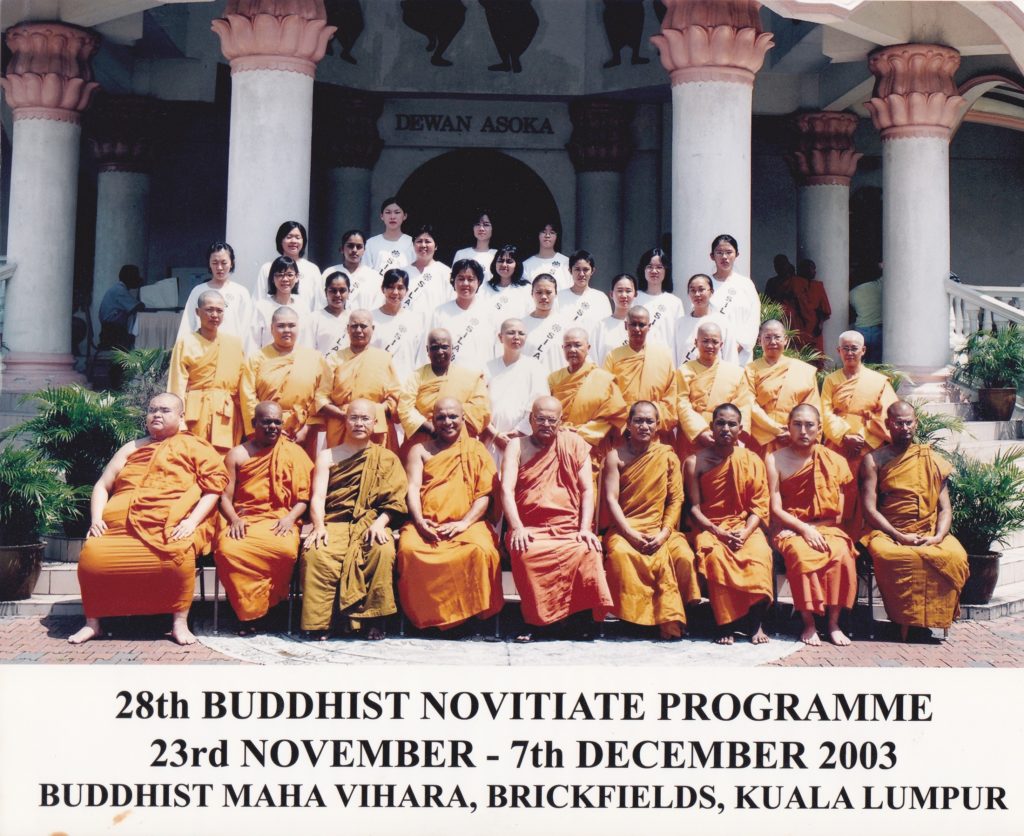 The 4th Theravada Samaneri Novitiate Programme was held fruitfully from 27th April – 8th May 2022 at Brahmavihara Monastery and Retreat Centre, Melaka.
It was co-organized by Ariya Vihara, Brahmavihara and Gotami Vihara. Ven. B. Sri Saranankara Nayaka Mahathero was the preceptor teacher, Ven. Dr. Dhammapala Mahathero and Ven. Sumangala Bhikkhuni were the Dhamma teachers, and Ven. Pannadhammika Bhikkhu and Ven. Mettajivi Bhikkhuni, the assistant teachers. There were three samaneri novice nuns from Cambodia who took permanent going forth. The other thirty nine were temporary novice nuns. All of them were sincerely pursuing the path of inner peace.
On 7th May, the 42 Theravada samaneris and their teachers went for a 3km pindacara alms round at Jonkers Walk. It was a momentous and touching experience for all samaneris as there were many helpers and devotees who came to perform generosity, making more merits and support the Buddhasasana. Indeed, we are grateful to the Bhikkhu and Bhikkhuni Sangha, all organising committees, all helpers, all donors and supporters for this meritorious programme.
May the Fourfold Sangha continue to grow for the wellbeing, happiness and benefit of the many. Sadhu.
Here are some pictures taken at the 4th Theravada Samaneri Novitiate Program.